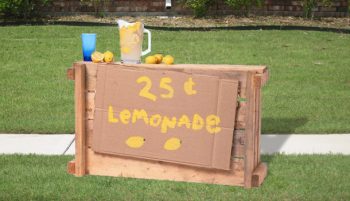 On Wednesday, April 26, Treasury Secretary Steven Mnuchin and National Economic Council director Gary Cohn announced President Trump's latest tax plan that proposes to cut corporate taxes and lower personal tax rates.
For anybody who has ever made money, you know that paying tax on your income is one of your largest ongoing lifetime expenses. A progressive tax system that taxed my income at a Federal + State marginal rate of over 50% during the Obama years was one of the catalysts for negotiating my severance and leaving the workforce for good in 2012. It didn't feel worthwhile anymore to work 60-70 hours a week and go through so much stress for the privilege of paying the government more than I kept.
What's even more amazing is that the vast majority of Americans save LESS than their effective tax rate! Can you imagine being taxed at a 20% effective rate when you can only save 6% of your after tax income? No wonder why so many people can't escape the Matrix. There are government officials who are laughing behind closed doors at the masses for saving so little and paying so much to the government.