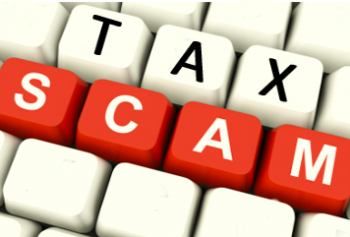 In what could be the most amazing tax move ever, a Georgia woman filed a $94 MILLION tax refund! You have to make over $1.6 billion dollars in income to pay $94 million taxes with Georgia's 6% state income tax rate. Sure, it's possible to make $1.6+ billion dollars, but probably not by this woman.
So how on Earth did she get caught pray tell? Investigators asked the woman to come to the supermarket to pick up her $94 million refund check. That's when she was arrested.
Supposedly the woman kept calling in to the Georgia tax department asking when her tax refund would be ready. I guess if I was really expecting to get a check that big, I might not be able to help myself either! But a smarter person might have hired an impersonator instead for $500,000 to pick up the check for her and bounce. I mean, what's paying 0.5% of your tax refund to drastically improve your chances of not getting caught anyway?
Stupidity can't be the reason why this tax fraud happened. Greed must be the main reason wouldn't you agree? Have a look at the video clip below.