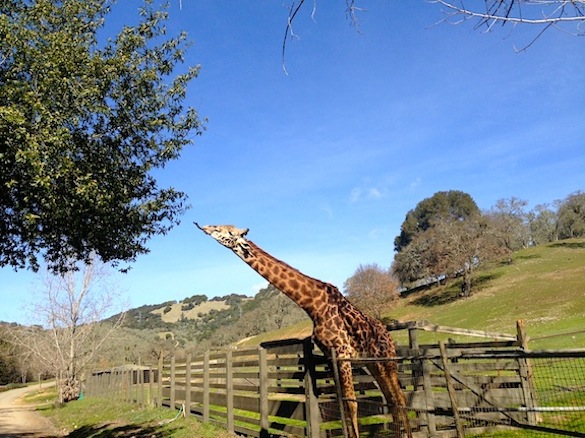 When I was 23 I got lucky, very lucky. No, a Ford agency supermodel didn't decide to stalk me around Manhattan and show me off to her beautiful friends in case we didn't work out. Instead, a $3,000 investment turned into $155,000 in two months. The stock was VCSY a Chinese internet company with a homepage consisting of a simple dial pad. I had no idea what the company did except for the fact that Internet + China in December 1999 sounded like a fantastic idea during one of the greatest bubbles of our times.
VCSY went from around $3 to $6, did an inexplicable 20-for-1 stock split and then went up to around $9. In other words, it went from $3 to $180 pre-split and I had 1,000 shares. The stock's move was one of the most ridiculous things I've ever seen as everybody I knew on the Street started piling into the name. I eventually got out of the stock at around $155 a share, netting a cool $153,000.
I proceeded to do what every foolish 23 year old would do and blow it on things! I bought a 600cc racing bike along with a second hand Volvo 850 GLT. At least I didn't go out and buy a pound of coke. The safety of the Volvo was a way to balance out the risk of death during wheely popping attempts on FDR drive at 100mph. With both vehicles came insurance payments and a $300 a month parking bill. Yes, even back in 2000 parking was that expensive in lower Manhattan.
My biggest regret wasn't actually spending $25,000 on goodies after the financial windfall. My biggest regret was not investing MORE into VCSY! I could have put in up to $20,000 worth in the name because I just received my first stub bonus after starting work in the summer of 1999. Meanwhile, the ritual of saving more of my after tax paycheck had begun because getting into work before 5:30am and regularly leaving after 7:30pm didn't seem sustainable long term. Unfortunately, I was too chicken shit to dump everything into VCSY. If I did, the $20,000 could have turned into a cool million! Sob. So close, yet so far from being able to make it rain!
Ever since the spring of 2000, I've regretted not taking more risk. I swore to swing for the fences more often with the new found capital. Instead of fulfilling my oath, I decided to cower in the corner like a scared child in the night because the internet bubble began to burst in March 2000. After a couple $10,000+ down days thanks to reinvestments in B2B stocks like Ariba Technologies I bid the stock market casino sayonara! The one year time period of confusing brains with a bull market was over.
GOODBYE STOCKS, HELLO CAREER
Instead of spending all my time researching the next VCSY, I decided to spend the majority of waking hours on work. Truth be told, a large part of the reason why I stayed until 7:30pm was for the free dinner buffets! No wonder I gained the freshman 15 all over again.
With friends getting fired left and right between 2001-2003, the best way to cope with a downturn was to keep my head down and be the best employee possible. Even after the markets started recovering, I still largely ignored investing in the markets.
Instead, I maxed out my 401(k) and began the allocation process of investing 35 cents of every post tax dollar into various funds in my after tax brokerage accountwhile praying there would be no more collapse. The other 30 cents was invested in CDs to ensure capital preservation while the remaining 35 cents just sat in a money market account waiting to be deployed into real estate, my favorite asset class.
Since 2001 a lot of money making opportunities presented themselves in the markets. Google went public and became a 10 bagger. Amazon and Priceline came back from the dead to be gorillas in their space. The homebuilders and financials got crushed while bonds and gold roared higher. I basically missed out on making outsized gains in everything because I was so concentrated on my career.
Although I received promotions and raises as anybody who works for 11 consecutive years at one firm would, I'm not sure whether I maximized my wealth creation. I was too scared to take any more concentrated positions because of all the financial casualties that began piling up. Several colleagues admitted to having their entire net worths invested during the 2000-2003 downturn. It was deja vu all over again in 2008-2009.
The last thing I wanted was to get no bonus, get fired, have my deferred stock lose value, and invest more money into a never ending market correction. I diversified as much as I could AWAY from the stock market into real estate instead. If times were good, I'd get paid. If times were bad as they frequently seemed to be, then at least I'd sleep better knowing everything wouldn't disappear into thin air one fine day.
THERE'S ALWAYS A BULL MARKET SOMEWHERE
I know a lot of you think I'm crazy for whipping around my rollover IRA as if it were play money. But I've got to tell you that I frequently remember back to the years 1999-2000 where I didn't have the courage to go all-in. Taking on risk gets even harder the older you get. Your 20s is a time to take aggressive, calculated bets as you've got a lifetime to make up for your mistakes. Who knows? You just might hit it big as well.
Given I no longer work, I've got 10 more hours a day to search for unicorns. The rollover IRA is the perfect vehicle to trade because it's sheltered from the IRS until withdrawals are made. I don't have to reconcile my trades every year during tax time any more and no longer does an employer see every ticket.
The chances are slim I will ever find another 50 bagger in public equity, but that doesn't mean I'll stop searching. What I do know is that if I do not put any effort, I will never make anything. 35 cents of every dollar will continue to be mindlessly invested in structured products or index funds hoping that everything always goes up and to the right. From now on I plan to rededicate my fortune hunting efforts. Bubble, please come again.
WEALTH-BUILDING RECOMMENDATIONS
* Invest Your Money Efficiently: Wealthfront, the leading digital wealth advisor, is an excellent choice for those who want the lowest fees and can't be bothered with actively managing their money themselves once they've gone through the discovery process. You don't have to be an accredited investor either, as their minimum is only $500 to get started.
In the long run, it is very hard to outperform any index, therefore, the key is to pay the lowest fees possible while being invested in the market. Wealthfront charges $0 in fees for the first $15,000 if you sign up via my link and only 0.25% for any money over $10,000. You don't even have to fund your account to see the various ETF portfolios they'll build for you based off your risk-tolerance. Invest your idle money cheaply, instead of letting it lose purchasing power due to inflation.
* Track Your Net Worth Easily For Free: In order to optimize your finances, you've first got to track your finances. I recommend signing up for Personal Capital's free financial tools so you can track your net worth, analyze your investment portfolios for excessive fees, and run your financials through their amazing Retirement Planning Calculator. You can easily link up your Wealthfront account to track as well. Those who come up with a financial plan build much greater wealth over the longer term than those who don't!
* Start your own business: The final way to build a fortune is to take matters into your own hand and start your own business online! It used to cost a fortune and a lot of employees to start your business. Now you can start it for next to nothing with Bluehost. Brand yourself online, connect with like-minded people, find new consulting gigs, and potentially make a good amount of income online one day by selling your product or recommending other great products. Not a day goes by where I'm not thankful for starting Financial Samurai in 2009. I have maximum freedom now thanks to working on my side-hustle while working for 2.5 years. You never know where your journey will take you!
About the Author: Sam began investing his own money ever since he opened a Charles Schwab brokerage account online in 1995. Sam loved investing so much that he decided to make a career out of investing by spending the next 13 years after college working at Goldman Sachs and Credit Suisse Group. During this time, Sam received his MBA from UC Berkeley with a focus on finance and real estate. He also became Series 7 and Series 63 registered. In 2012, Sam was able to retire at the age of 34 largely due to his investments that now generate roughly $150,000 a year in passive income. He spends time playing tennis, hanging out with family, consulting for leading fintech companies, and writing online to help others achieve financial freedom.
Updated for 2019 and beyond.