For those of you insisting on buying a home at or near record highs like I did many years ago, this post is for you.
Back in 2004, I was looking to upgrade to a three bedroom, two bathroom condo in San Francisco. I had bought a two bedroom, two bathroom condo in early 2003 for $580,000, but had a twinge of regret that I didn't buy a larger place for more money because prices kept on going up. It was my first place, so I had decided it was better to be conservative.
What I discovered in my search for a new home was that the $900,000 – $1,400,000 price point for three bedroom, two bathroom condos was an absolute buyer's frenzy. Every single condo I observed went for 10% – 20% over asking due to multiple offers. After getting blown out of the water on several places, I decided to temporarily shelve my plans for a larger condo. It was too disheartening.
Better Value At Higher Prices
Then one rainy weekend during the winter of 2004, I stumbled across a single family house priced just above the frenzy zone at $1,550,000. Yes, it was on a busy street next to a busier street, but this was a three bedroom, two bathroom home with an in-law unit with its own bathroom. It also had a backyard and a little deck to boot.
I would never have imagined at that time being able to buy a single family home in a good area in San Francisco, so I never bothered looking. But there it was.
Unlike the condos in the $900,000 – $1,400,000 price point, there was no demand for this single family home at $1,550,000 despite having 50% more square footage and valuable land. The property had been sitting there for months.
So instead of trying to buy a $1,300,000 condo for $1,400,000 at $1,100/sqft, I decided to buy a $1,550,000 house for $1,525,000 at $720/sqft. I closed in early 2005. Who doesn't like a 35% discount?
The house was being marketed by an out-of-town agent with a flimsy one-page flyer. She wasn't doing a great job because she hadn't connected to the San Francisco real estate network. The house wasn't showing well because it hadn't been cleaned or staged due to its existing owners still inhabiting the place and looking for a rent back.
Back in 2004, a 30-year fixed mortgage rate was closer to 6% and the median household income was about 30% less. With $1,400,000 at the top of the frenzy range, $1,500,000 was the absolute cap. Even the Bank of Mom & Dad had their limits.
What's Going On Today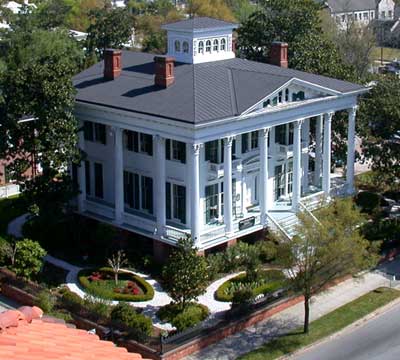 The typical San Francisco household buyer (not median income earner) now earns between $200,000 – $500,000 a year. As a result, the frenzy price range shifted from $900,000 – $1,400,000 to $1,200,000 – $1,900,000. Even more parents are helping out with the downpayment according to all the real estate agents I've spoken to.
But what I've discovered today is that once you break the $2,000,000 price point in San Francisco, the value you get skyrockets once again. To comfortably buy a $2,000,000 home requires at least a $400,000 down payment plus a $100,000 liquidity cushion. Having $500,000 to earmark into a single asset isn't the easiest thing to do, even if you're making a healthy $300,000 a year middle class income.
Although I'm not interested in buying property in San Francisco anymore, I still look online for fun every week because that's what I've been doing since I first came here in 2001. There are always opportunities to be had or stories to be told.
In fact, the $2.2M house I put a lowball $1,950,000 offer in May, is back on the market because the potential buyer's loan didn't go through. Being on the market for over six months is unheard of in San Francisco. This fixer is being priced at $530/sqft ($688/sqft after putting $500K of remodeling work), while smaller homes in inferior locations still see good demand at $1,000/sqft in this location because they are priced under $2,000,000.
The large drop-off in demand at $2,000,000 was one of the reasons why I decided to hit the bid when a guy wanted to buy my previous house for $2,740,000 in 2017. It was so far above the $2,000,000 cap that I hoped to one day get because I had tried selling the house for $1,700,000 in 2012 with no takers.
My buyer had to take out a $2,000,000 first mortgage and a bridge loan in order to close the transaction. Without him, there would be no sale because there were no other interested parties after a month of looking.
With new fatherly duties, zero tolerance for wasting time, and a detailed strategy to re-invest my proceeds, I decided it was better to take some money off the table.
The end price was roughly $1,320/sqft vs my $720/sqft purchase. This was a lucky outcome because I held on. But there were about three years there where I might not have even been able to get my original purchase price if I needed to sell.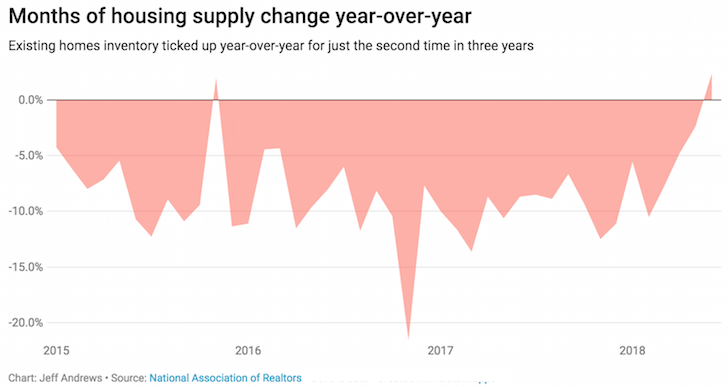 Your Buying Mission If You Choose To Accept
If you choose to buy property when prices are at all-time highs, not only should you implement my communications strategy to try and get up to 5% off fair market value and my spray n' pray method since it's so easy with electronic contracts, you should also spend time looking for stalefish properties at a price point one level higher than you are used to. It's free to look, so you better.
Do your best to get out of the frenzy price point, where any dual income earning couple in your city can afford to buy. This is where you'll get the least value. Since real estate is local, you'll have to figure out what that price point is for yourself by either asking your realtor or putting a multiple on the typical homebuyer's household income. For example, the frenzy zone for a typical $100,000 income earning household might be $300,000 – $500,000, based on a 3X – 5X multiple.
There are artificial price points which mentally, homebuyers have a difficult time crossing. These price points are generally $250,000, $500,000, $750,000, $1,000,000, $1,250,000, $1,500,000, $1,750,000, $2,000,000, $2,500,000, $3,000,000, $5,000,000 and so forth.
If you find a home you like which appears to be a much better value higher on the price curve, you must then make an educated guess as to whether the market will eventually move up and accept that price point in the future. Because if the market doesn't eventually move up, you may face the same problem your seller had when you purchased the property.
Your goal is to anticipate what the future frenzy zone is and own that piece of property now. While you wait, you'll have a grand old time getting more bang for your buck than everybody else.
I've decided to take my anticipation one level further by investing in the heartland of America. I predict over the next several decades, eager beavers from the coasts with overpriced college degrees will realize that grinding it out in congested and expensive cities will no longer be appealing.
Yes, because we're all lemmings, it'll take time to see the change. But if you can invest in a long-term trend, I'm confident your wealth will be greater than those who don't.
Explore real estate crowdfunding: If you're looking to buy property as an investment or reinvest your house sale proceeds, take a look at Fundrise, one of the largest real estate crowdfunding platforms today. They allow everyone to invest in mid-market commercial real estate deals across the country that were once only available to institutions or super high net worth individuals. They are the pioneers of eREIT funds and they are creating an Opportunity Fund to take advantage of tax-efficient Opportunity Zones. Thanks to technology, it's now much easier to take advantage of lower valuation, higher net rental yield properties across America.