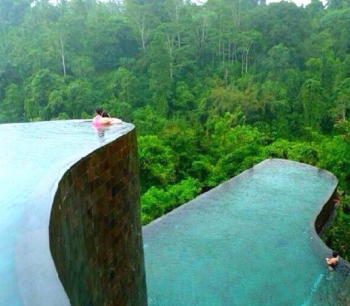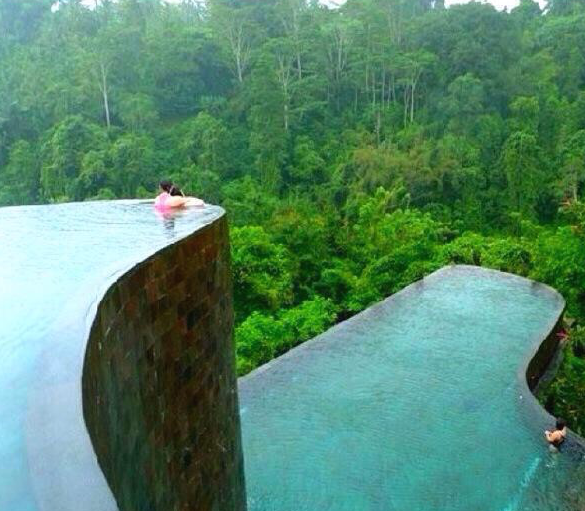 It took 63 days, but my mortgage refinance is finally over!  Back in the good times, a refi would take at most 40 days to complete.  Nowadays, banks are asking for every single document out there, making sure the borrower is legitimate.  Fine.  At least I can sleep well knowing that due to the new standards of due diligence, there will be a lower chance of another housing crisis in the future.  The same concept goes with airport security come to think of it.  Getting strip searched is a pain in the butt, but one should take comfort in a safer flight.
My lender required two independent home appraisers for my refinance.  I don't care so much because the bank is eating the cost, which is an extra $750 for 30 minutes of appraisal work.  What a joke.  The first appraiser was a man who I left alone to do his thing.  He took the measurements with his laser tape, asked some basic questions on home improvements, and took some notes.  A week later, I got the report in the mail and was pretty stoic.  The appraised value was right at the middle end of the range.
A week went by, and I started to feel a slight sense of panic because I kept hearing about people getting their refinances denied due to high loan-to-value ratios.  I started to worry that after 40 days, I might very well get rejected from my 3.625% mortgage refinance rate due to some appraiser who might be in a bad mood that day.
THE GAME PLAN

I wasn't about to risk letting the second appraiser sink my chances at saving tens of thousands of dollars over the duration of the loan.  When Jen called to schedule an appoint, I asked her where she'd be coming from.  East Bay she said.  Ah hah!  Clue #1.  Then I asked her what time is most convenient for her.  She mentioned Saturday morning.  No problemo, even though I had to reschedule some meetings that morning.  I hung up the phone and anxiously waited for the next Saturday for her to arrive.
When Jen rang the doorbell, I greeted her with a smile and asked how her drive over was.  She said fine, and how much nicer the weather is in San Francisco because it's over 95 degrees in the East Bay.  I asked her if she wanted something to drink and shared with her some of my favorite butter cookies.  After she downed a couple, I began introducing the house.  I made it a point to let her do her work and not over crowd her.  In addition, I mentioned all the home improvements we've made over the years that really boosted the value of the house in our eyes.
When her 30 minutes were over, I thanked her for her time and we started sharing stories about the housing market and reminiscing on the good old days.  Perfect, we were bonding.  I asked her all sorts of questions that made her feel like an authority.  Questions such as: What are some of things you'd recommend homeowners do in order to improve the value of their homes?  Can you share with me the recent refinancing trends and what is the biggest obstacle people face is?  What are your thoughts on the housing outlook?  My goal was to learn something from her, but also to really make her feel special too. So many times we just speak and don't listen. I hung to her every word and maintained eye contact while nodding with enthusiasm.
THE REPORT
A week later, I got the second appraisal in the mail.  Success!  The house appraised for $75,000 more than the first appraisal.  Of course, none of these values means squat since the value of one's asset is only what someone is willing to pay for it.  That said, what this second higher appraisal means is that there was no doubt about my refinance being able to close.
I took the time to accommodate Jen with her busy schedule and made her feel special by starting a conversation and providing her food.  I didn't want to risk a poor second refinance to ruin my chances of saving a bunch of money so I made damn sure to please the appraiser.  Looking at the second appraisal in detail, there is virtually no difference between the comparable houses she used, and the cost to build.  The only difference comes from the subjective value of the house where she added ten thousand dollars here, and twenty thousand dollars here and there.
In conclusion, it's worth making nice with someone who holds the key to your refinance future.  In fact, it's worth making nice to anybody who can help or prevent you from succeeding!
Recommendations
Shop around for a mortgage: Mortgage rates have collapsed after Brexit, and US assets are aggressively being bought by foreigners due to our stability. Check the latest mortgage rates online through LendingTree. They've got one of the largest networks of lenders that compete for your business. Your goal should be to get as many written offers as possible and then use the offers as leverage to get the lowest interest rate possible. This is exactly what I did to lock in a 2.375% 5/1 ARM for my latest refinance. For those looking to purchase property, the same thing is in order. If you've found a good deal, can afford the payments, and plan to own the property for 10+ years, I'd get neutral inflation and take advantage of the low rates.
Look into real estate crowdsourcing opportunities: If you don't have the downpayment to buy a property or don't want to tie up your liquidity in physical real estate, take a look at RealtyShares, one of the largest real estate crowdsourcing companies today. Real estate is a key component of a diversified portfolio. Real estate crowdsourcing also allows you to be more flexible and surgical in your real estate investments by investing beyond just where you live for the best returns possible. For example, cap rates around around 4% – 5% in San Francisco, but over 10% in the Midwest if you're looking for strictly investing income returns. Sign up and take a look at all the residential and commercial investment opportunities around the country Realtyshares has to offer. It's free to look and discover.
Updated for 2017 and beyond.