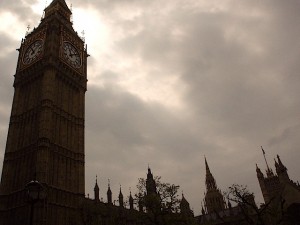 Recently, I hopped over to the United Kingdom to meet some friends and perspective clients in London with a buddy.  I have been everywhere, and I mean everywhere in Asia, Europe, South America, and the United States.
Despite my time in Tokyo, Osaka, Hong Kong, Shanghai, New York City, San Francisco, Paris, Rio, Barcelona, and Venice, I can comfortably say that London, with its Great Britain Pound and $50+ million dollar royal wedding is absolutely the most expensive city in the entire world!
Here's a sample itinerary of what I spent on a Friday.  I've recorded to the best of my ability what I spent to give you an idea of what food, lodging, clothing, and transportation costs go for in London and how it compares to your city.  Don't shit a brick!
LONDON HOTELS
The Dorchester, Park Lane  Mayfair, London, W1K 1QA, United Kingdom.  The Dorchester Hotel is located in Mayfair, overlooking Hyde Park.  The location cannot be beat as we got to walk around everywhere.  It has a couple of the most famous restaurants in Alain Ducasse and China Tang, and readers know I love to eat to my gut's dismay!  The Landmark, Le Meridien Piccadilly, and The Grosvernor Square were other recommendations.  However, I chose The Dorchester because of the location and the fact that there was a deal.  Only 400 GBP per night from 700 GBP usually!
You're thinking, what the hell?!  Guess what?  So was I!  I can't believe I'm saving US$475 a night with this deal.  Sign me up!  For only US$635 a night, I got to stay in a "Superior" Queen Room, and that's the discounted rate.  There is nowhere I have ever been, where I had to pay US$635 for a normal room with a queen size bed.
LONDON FOOD
Local London food is not very interesting.  But, since London has every single type of restaurant in the world, there's no dearth of choices to choose from.  As the budget conscience person that I am, I hopped over to McDonald's after walking around Piccadilly Circus to buy a healthy Royale with Cheese.  The price: GBP 4.19.  US$6.50 is literally double what a Big Mac costs in San Francisco.  Pass!
There is a huge Indian population in London, so I decided to try my luck at a alley way Indian restaurant.  The more run down, the better I figured.  I was craving for some chicken tikka masala with garlic naan until I looked at the price.  GBP 14, and that was just for the chicken tikka masala!  A garlic naan was GBP 5 extra for a total cost of US$30 before tip.  You can get some of the best Indian food at a divvy place called Shalamar in San Francisco for $12 for similar items.  I spend GBP 19 anyway.
For dinner, we went to this Italian restaurant called Zucca on 184 Bermondsey Street, SE1 3TQ.  We ordered some seafood capaccio, porchetta, taglierini, fish, and several glasses of wine.  Total cost including tip was about GBP 100, or US$158.  Take a look at the menu.  The prices don't look that crazy actually, but things start adding up with the wine, taxes, and tip.
UK CLOTHING
No trip to London is complete without getting some custom tailor made dress shirts, overcoats, jackets, and maybe even shoes on Bond Street.  Bond Street is on the West End of London and runs north-south through Mayfair between Oxford Street and Piccadilly.  You have every single luxury goods brand store there, which is not my cup of tea.  Instead, I like to get tailored clothes from smaller stores such as Thomas Pink and TM Lewin.
I've got to say that I was surprised how relatively inexpensive tailored shirts and jackets are in London.  I picked up a TM Lewin, blue pinstriped suite with pants for just GBP 250.  Meanwhile, I got three Thomas Pink dress shirts for around GBP 60 each.  These prices are comparable, if not cheaper that the prices in America.  On top of that, they are tailored, which to me, is worth much, much more.
LONDON TRANSPORTATION
We mostly walked everywhere, but of course, we had to take the famous Tube and London Cabs.  A 1-day Tube travel card is GBP 7.20 and we took a GBP 10 cab ride.  San Francisco cab fairs are some of the highest in the world, so I didn't think transportation costs were that out of hand.  Petrol prices on the other hand are 2X higher than here in the US.  We are talking $9/gallon!
TOTAL SPENDING: ~ US$1,300 for one day!  Excluding clothing, around $800 just to live. Take $800 and multiply it by 365 days a year and that's US$292,000 one needs to make to live at The Dorchester and feel relatively comfortable.  Let's goose that figure up to US$350,000/year to account for entertainment and travel for one individual.  That's right, I estimate one needs to make around US$300,000 a year +/- $50,000 to feel like they can feel comfortable living in London.  You won't be saving that much with that income mind you.  Just comfortable spending.
CONCLUSION : CAN'T AFFORD LONDON, UK!
The reason why London is so expensive is because it is the financial center of all of Europe. London is much like New York City, but 25% more expensive in my mind.  London faces a domestic demand curve and an international demand curve.  There are so many tycoons from all over the continent (think Russia) that purchase a pied de terre that property prices are truly insane.  We're talking easily US$2,500/square foot for well located properties in the city.
US$2.5 million dollar 2 bedroom, 2 bathroom condominiums that are 1,000sqft are common place.  Can you imagine spending that much?  Even here in San Francisco, it only costs you about $1.8 million to buy something similar in the St. Regis.  But then again, $1.65 million buys you that one story, 1,800 square foot dump in Palo Alto!
Those who work and save in London are actually quite fortunate.  When they retire, they can literally move to any other city in the world and immediately make their money grow.  I have the same feeling living and working in San Francisco.  However, there are now three cities which I know I will not comfortably be able to retire in: Tokyo, New York City, and now London!
Wealth Building Recommendation
Track Your Wealth For Free: In order to optimize your finances, you've first got to track your finances. I recommend signing up for Personal Capital's free financial tools so you can track your net worth, analyze your investment portfolios for excessive fees, and run your financials through their fantastic Retirement Planning Calculator. Those who are on top of their finances build much greater wealth longer term than those who don't. I've used Personal Capital since 2012. It's the best free financial app out there to manage your money.
Looking for an awesome travel rewards credit card? Click the banner for the top rated credit cards today. The Chase Sapphire is one of my favorites and the travel credit card I use to rack up all my rewards points.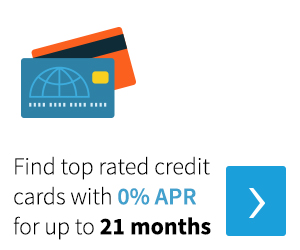 Updated for 2017 and beyond.