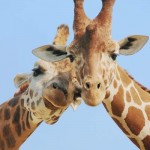 Anybody can sell their services but not everybody can build and sustain a fruitful relationship.  How many sets of friends have you had over your lifetime?  How many acquaintances have come and gone?  Too many in my mind.
The other day, I became dismayed by one blogger who just focused on taking advantage of the Yakezie Network to make money.  He was more active in our financial opportunities than building relationships with fellow Members.  We're talking no retweets, no posts highlighting any Members, and very few comments anywhere on the network.  I was so disappointed, but also cognizant of the fact that it's hard to resist the mesmerizing green.  We had a heart to heart and I think he's really going to make an effort over the next several months to be perhaps one of the best Members hopefully.
What is it about money that drives people crazy?  Do I have a totally warped sense of money because I've never really had to worry about money before?  Maybe, but I certainly wasn't wealthy growing up.  One time, I snuck my parents car out during monsoon season and a couple of hubcaps fell off and my parents didn't even notice!  That's how middle class I was.  I'm one who believes that anybody who wants to make a buck can make a buck.  This is my optimism speaking.
I'm afraid of what money can do to people.  I'm afraid of what money can make people do.  I see people's personalities change as soon as income is introduced in the equation and more often than not I'm dismayed by the outcome.  I'm trying to figure out how we can make a healthy living without money getting in the way of friendships.  Is it possible?  I don't know for sure, but I'll keep trying because I care about people too much to stop.
Maybe you can share your thoughts.
Regards,
Sam
PS If you think it's you in the post, don't worry, it's not you.