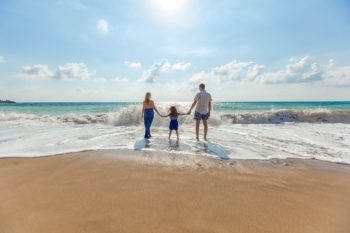 In a previous article, I highlighted how generating passive income allows both my wife and I to be stay at home parents for our son. Our goal for the first five years of his life is to stay retired so we can spend as much time with him as possible before he goes to kindergarten. Given the economy is booming, we've often been tempted by attractive job offers, but we've refused!
According to every child development book we've read, the first five years of a child's life are the most important years. They are the foundation that shapes children's future health, happiness, growth, learning achievement at school, and relationships with people.
At birth, the average baby's brain is about a quarter of the size of the average adult brain. By the end of the first year, the brain doubles in size. It keeps growing to about 80% of adult size by age three and 90% by age five.
Given this knowledge, we figured we might as well go all-in as parents since we intentionally decided to have a child. Yes, we are sacrificing our careers and lots of money for our son. But there comes a point in everybody's life where they must decide how much is enough.
We have a strong philosophy that there's always another dollar to make, but never another second to create. So we said screw the money. Let's focus on parenthood.