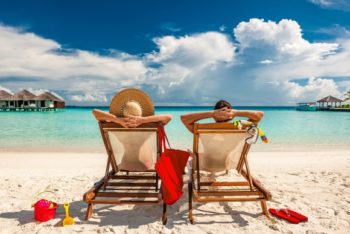 Fat FIRE (Financial Independence Retire Early) is being able to live it up in retirement without having to sacrifice your spending. You can easily survive without a job because your investment income more than covers your best life's living expenses.
Fat FIRE allows you to:
* Live in the most expensive cities in the world which all have wonderful culture, food, nightlife, entertainment, schools, and arts
* Live in a comfortable house with at least three bedrooms, two bathrooms, and a yard if you have one or more kids, or a luxury two bedroom or greater condo if you are a childless couple or individual
* Save or have enough to pay for all your children's college education
* Travel for 8 or more weeks a year while living in 4 or 5 star hotels
* Drive a safe and reliable car that's not older than five years
* Eat and drink the finest foods
* Afford excellent healthcare
* Take care of all your parents financial needs since they sacrificed so much to raise you
* Have no need for either partner or spouse to work every again
Fat FIRE is at the opposite end from Lean FIRE, where individuals cut their expenses to the bare bones in order to survive.
Lean FIRE examples include:
* A couple living in a cramped studio, van, or air stream
* A couple deciding never to have kids due to costs
* Being unable to afford living in the world's greatest cities due to costs
* Not saving up enough to pay for private grade school or public or private university
* Living in a low cost area of the country where it's pretty homogenous
* Living abroad to lower costs
There's nothing wrong with Lean FIRE. Having a minimalist lifestyle while doing what you want is great. Fat FIRE and Lean FIRE are simply two ends of the early retirement spectrum.
In between is Barista FIRE, where an early retiree works a part-time job or forces their partner or spouse to work a part-time or full-time job for extra income and benefits.