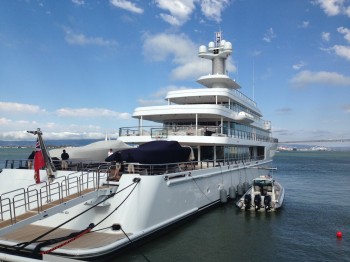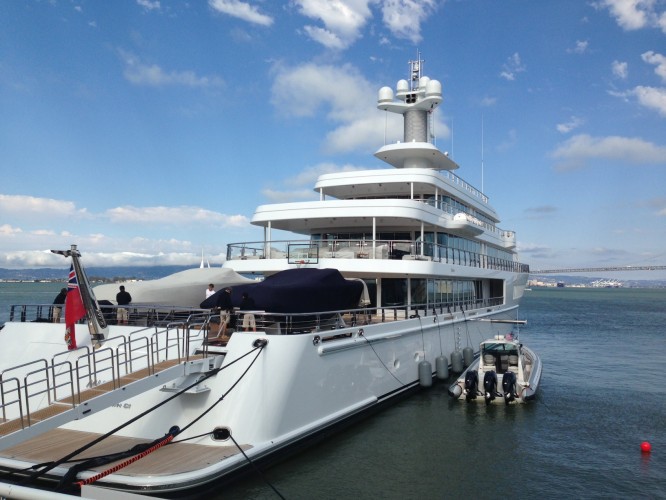 I did some spring cleaning the other day and found two credit cards in my drawer which I totally forgot I had!  One was a Home Depot credit card I got three years ago at the check out counter because I could save 15% off my $3,000 purchase immediately.  The other card was a Banana Republic card that I applied for also three years ago to save 10% off my $1,300 purchase of a couple new suits, shirts, and shoes.  Both cards have zero balances, and neither have been used since the initial purchases!
My first reaction was to close both cards since I didn't want someone risking get a hold of them and going crazy buying Brazilian rosewood floors at Home Depot or alligator shoes at Banana Republic or something.  In essence, I wanted peace of mind and so, I closed both cards. To my surprise, I didn't get a hard sell to leave them open.  I pressed several buttons on my cell phone and both cards are now shutdown. Ahhh, so nice to not have to worry and have less potential holes to leak wealth.
SHOULD I HAVE CLOSED THEM THOUGH?
It was only after I closed both cards did I begin to wonder what effect it would have on my credit score and other negative repercussions.  You may have some of these same thoughts too so here are some some tips before you close them:
1) If the card is your only credit card, you probably don't want to cancel it. To build a good credit score, you need to prove you can handle credit!  Hence, even if you never use your credit card and hate credit, you should have one credit card open and never close it.
2) If the card has a long credit history, think twice before closing it. Your credit score is also based on your credit history i.e. a 20 year history of paying off your account is worth more than a 2 year history.  If the card is your oldest card, keep it.
3) If the card has a large credit line compared to your overall credit, think thrice about closing it.  If your overall access to credit is $15,000 between 3 cards, and one card has $10,000 of credit, you should probably think about closing the other two cards before your main credit line card.
4) If your card's rate is lower than the rest, keep it. The two credit cards I closed probably had a rate of 20%+ because they are merchant credit cards.  Nobody should be stupid enough to use those cards and NOT pay them off in the first billing cycle.
5) If your card is tied to multiple payment accounts, you may want to reconsider. Imagine if a card is tied to your Amazon account, fitness club account, car insurance account, and home alarm bill.  What a pain in the butt to close and re-fill out all the forms.
IMPORTANT: If you have addictive tendencies such as gambling, smoking, over eating, cheating and so forth, you probably don't want to have more than one credit card, or even one credit card, period.  It's important to know thyself and figure out whether you can handle paying for things on credit and paying off the balance every month.  Work on kicking your addictive habits first, before using a credit card.
OPENING UP STORE CREDIT CARDS TO SAVE MONEY
If I spend more than $1,500 and there is a 10% savings at checkout I probably will spend 5 minutes to fill out a form for a store credit card.  Call me a sucker for saving money, but that's what I like to do on things I plan on purchasing anyway.  I don't go shopping much at all, but when I do, I'm willing to do a lot to reduce my bill.  Furthermore, I always pay off the bill in the first billing cycle, or before the 0% interest rate ends.  To do otherwise is just illogical.
I have worried about how opening up new lines of credit affects my credit score, but I've stopped worrying.  First of all, the credit lines are so small compared to my overall credit that it doesn't make a difference.  I always pay off the bill in full, so it doesn't negatively affect my score.  And finally, there's no point in overly worrying about your credit score if you consistently pay your bills on time.
RECOMMENDATIONS
* Looking for an awesome travel rewards credit card? Check out the Chase Sapphire Preferred® Card and other great rewards cards. I use my Chase credit card for all my business and travel spending to get points for more free travel, insurance in case my bags are lost or my flight is stuck, and more insurance for defective products I buy and want to return. Everybody should have a credit card for the free 30 day credit. Just make sure to pay off your credit card every month in full! Check out some of the benefits:
Earn 50,000 bonus points when you spend $4,000 on purchases in the first 3 months from account opening. That's a ~$650 value right there.
Named a 'Best Credit Card' for Travel Rewards by MONEY Magazine.
You get 2X points on travel and dining at restaurants & 1 point per dollar spent on all other purchases.
* Manage Your Money In One Place: Sign up for Personal Capital, the web's #1 free wealth management tool to get a better handle on your finances. You can use Personal Capital to help monitor illegal use of your credit cards and other accounts with their tracking software. In addition to better money oversight, run your investments through their award-winning Investment Checkup tool to see exactly how much you are paying in fees. I was paying $1,700 a year in fees I had no idea I was paying.
After you link all your accounts, use their Retirement Planning calculator that pulls your real data to give you as pure an estimation of your financial future as possible using Monte Carlo simulation algorithms. I've been using Personal Capital since 2012 and have seen my net worth skyrocket during this time thanks to better money management.
Updated for 2017 and beyond.