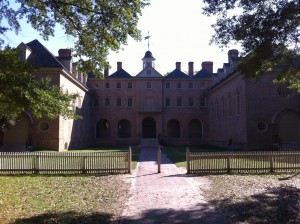 At 55 years old, Dr. Lin has been practicing dentistry for close to 30 years.  He grew up in Oakland and attended UC Berkeley for undergrad thanks to his stellar academic record.  When he graduated, Dr. Lin's parents gave him three choices of what to do with his life: 1) Dentist, 2) Doctor, or 3) Lawyer.  Not very pleased with his limited choices, Dr. Lin choice the "easiest" of the three and became a Dentist by going to UCSF.
I first met Dr. Lin at an SF Giant's baseball game our respective private bankers invited us to.  Despite the 20 year age gap, we connected immediately through a common interest in the stock markets.  Dr. Lin kept on telling me to buy dividend stocks such as BP and Coco Cola because they were "risk-free" investments with a guaranteed dividend return.  It's how his mother got rich, and it's how he is getting rich now.  Given any investment enough time, and chances are, things will turn out alright.
When I asked Dr. Lin about why he invested so much of his net worth in dividend stocks, he responded, "I've got two college age sons, and they are expensive!"
HUNDREDS OF THOUSANDS OF DOLLARS FOR COLLEGE TUITION
Dr. Lin told me that if he did not become a dentist, medical doctor, or lawyer, his parents would have disowned him and made him pay back all of his undergraduate tuition.  He didn't want to be as strict on his sons as his parents were on him so once again, he rebelled by letting them do whatever they want.
Son #1 is currently a junior at the University of the Pacific, a $50,000 a year private school with campuses in Sacramento, San Francisco, and Stockton.  UOP isn't exactly a prestigious school.  In fact, I'm guessing only a minority of you have heard of it.  Lucky for son #1, Dr. Lin is paying for all four years, equal to roughly $350,000 in gross income.
Son #2 isn't as bright, or as painful on the pocketbook with his decision to go to San Jose State.  When Dr. Lin heard of his decision to attend SJS he jumped for joy and offered to buy son #2 any car he wanted for under $25,000!  You see, SJS only costs $16,000 a year, including room and board.  Dr. Lin finds it amazing that UOP is 3X the price of SJS, with no guarantee of a better job upon graduation.
Can you imagine spending $66,000 a year for education for two sons?  It's no wonder why student loans for college students have grown so tremendously over the years.  If the median household income in America is $50,000, how on earth does a typical US household afford college tuition?  It's either get a scholarship, go to community college or go to a four-year public institution and commute from home.
DON'T COUNT ON YOUR KIDS
I was shocked to hear how expensive education had become.  When I was going to college in the 1990's, private school costs ranged from $20,000-$30,000 all-in.  With private school costs now 100% higher, and incomes not keeping pace, something has to give.
I told Dr. Lin jokingly, "I'm just going to count on my kids being smart and getting full scholarships!"
"Don't count on it Sam!  Everybody's parents think their kids will be smart.  The reality is, only a few of us parents will be so lucky!  My kids are lazy!  They study for three hours and go vegitate in front of the TV or the computer, playing stupid games and messaging their friends on Facebook.  When I was growing up, it was 5 hours a night minimum!"
I wanted to ask Dr. Lin, Well whose fault is that?  But, decided against it.  Instead of counting on my kids to be smart, I'll just count on them to be dumbasses then.  That's probably the more conservative way to go anyway.
Dr. Lin then sprung another surprise on me.  "Sam, my son just got into UOP's pharmacy school.  I'm very proud of him, but that's another $75,000 a year for three years after undergrad!"
Holy crap, I thought to myself.  "Does your son realize how much you are forking over for him to get an education?  Hopefully he will pay you back?"
"He knows, but I don't know.  I told him I'd pay for his undergraduate education, and maybe we can work out a deal where he pays me partially back after getting his pharmacy degree.", responded Dr. Lin.  "Now you know why I need some juicy 5% yielding dividend socks!  Don't fail me now BP!"
SHOULD PARENTS PAY FOR THEIR KIDS TUITION?
A large part of me believes parents who can afford to pay outrageous tuition costs should pay for their kid's tuition costs.  After all, any logical parent nowadays considers the cost of raising their kids as part of having kids…….. right?  RIGHT?!  If not, please don't have kids, especially if you can't even take care of yourself.  $1,000 in government tax credit is not enough to cover the cost of raising a child a year.
The only caveat I have for paying for your kid's tuition is that they fully understand how lucky they are and how much in gross income one needs to make in order to pay for such tuition.  If our children don't appreciate the financial sacrifices parents make, then they won't appreciate their education.  If they don't appreciate their education, they'll end up taking basket weaving for $50,000 a year and returning back to live at home with the parents!
If parents can't pay for their tuition, and if it's a choice between getting a solid education with the potential to make a good living vs. always making minimum wage, then student loans are an inevitability.  Borrowing $20,000 a year is a lot, but perhaps not so much if you find a job upon graduation that pays $65,000 a year and $100,000 a year five years out.
Working part-time to pay for tuition is not a bad strategy, particularly if the part-time work doesn't take too much time away from studying and developing relationships with students and professors.  There's something to be said about having skin in the game.  Suddenly, sleeping in class doesn't seem right if you've got to work 10 hours waitressing to pay for its cost!  This is why it's important that everybody pay some amount of federal income taxes for the good of the country.
MERCY ON OUR PARENTS AND ON OUR FUTURE SELVES
When I graduated from high school, I had a choice between a $30,000 a year private school and a $10,000 a year public school.  I chose the $10,000 a year public school because tuition was only $3,500 a year and I knew I wanted to pay my parents back eventually.  I'm glad I went to public school because I was able to get the job that I wanted out of college at a reasonable price.
When I got my MBA, I took out $18,500 a year for three years in Federal Student Aide even though my company was paying for 85% of the tuition.  I'm a finance geek and decided to take out the loan to pay off the tuition as I went, and use the company tuition reimbursement after each year to invest conservatively.  In the end, it worked out fine because my consolidated student loan interest rate at the time was only 2.5% and my returns averaged about 6%.  I let the student loan linger for several years until I finally paid it off given it started becoming an annoyance.
I'm one of the lucky ones thanks to my parents and the availability of cheap financial aide from the government while having a decent paying job.  If you plan to take out student loans, please consider the following:
* What is the expected income of the job you plan to get after college?
* What is the current state of the economy and where do you see the economy upon graduation?
* What is your expected student loan payment 6 months after graduation?
* How long will your student loan payment be and when do you conservatively estimate you will be able to pay it back?
* Are you going to school for the right reasons?  What do you really want?
* In a worst case scenario, do you have parents or a generous aunt to bail you out?
* Do know that if you file for bankruptcy, your student loans cannot be wiped clean.
I believe a good education is crucial to getting ahead.  However, one must carefully weigh the costs to the benefits.  At some point, costs may become too great, and you will end up in a negative cycle that's hard to overcome.
Refinance Your Student Loan With SoFi
SoFi is a fantastic social lending company that provides rates as low as 1.9% variable with auto pay and 3.5% fixed with auto pay. The reason why they can offer lower rates than the rest is because they analyze you based on merit, quality of employment, and education besides just your credit score and financials. When you just graduate or are early in your employment career, your credit score won't be as high, thereby penalizing you from getting the best rate possible. There is zero origination and prepayment fees. Offer terms are from 5, 10, 15, 20 years in both fixed and variable. Both private and public student loans can be refinanced.
Besides low rates, one of their best features is their unemployment benefits. If you lose your job while repaying your loans, you don't have to pay your loan for up to 12 months while you look for a new job! Interest will still accrue, but having this cash flow break is a huge benefit. They also provide job assistance guidance as well.
You can apply for free to refinance or apply for a new student loan here.
Photo: The Wren Building.  Oldest academic building in the country. Updated for 2018 and beyond.