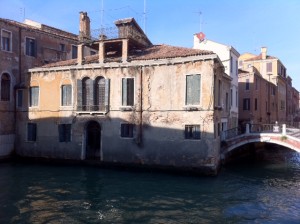 According to the US Census Bureau, only 37 percent of Americans have lived in their homes for more than 10 years, with a median duration of 5.9 years. If I went ahead and sold my house back in 2013 when I was seriously considering it, I'd fit right in between at about 8 years of ownership.
In retrospect, I'm very thankful I didn't sell the house mainly because I plan to spend more time working from home now that I've permanently left Corporate America. The mortgage was refinanced in the Spring of 2012 before engineering my layoff, making the interest payment 75% cheaper than renting. Further, home prices have skyrocketed since! (see chart below)
It is nuts how low interest rates have gone and I encourage everybody to refinance their mortgage if they haven't done so in the past six months. At least check online or call your mortgage broker.
Rental Market Sizzle
The rental market in SF is crazy right now, making it extremely difficult to even get a call back for any desirable property.  Out of curiosity, I submitted an application for one two bedroom, one bathroom condo with no parking for $2,600 a month and didn't hear a peep back.
With a 798 credit score and income multiple times the monthly rent, I was discouraged when the property manager didn't even respond to my e-mail!  You begin asking yourself what's wrong with you, where in reality, there's just too many qualified candidates looking to rent right now and it's nothing personal.
I strongly believe the property market will be higher five years from now and I don't want to kick myself for selling too soon.  Besides the financial reasons of homeownership, the main reason why I didn't sell is because I enjoy my home.  It's big enough to grow into, small enough where maintenance is not a bear, and located in a neighbor that I like.  Sure, it would be great if it had an outdoor hot tub and a killer view of the Bay, but that's another $1.5 million+!
Finally, if I am going to spend 50% more time in my house, the value I get from my mortgage payments goes up by 50%.  One can do an analysis of how much it costs a month for one to live in their homes, much like an hourly wage for salaried employees.  It's a no-brainer for me to keep on owning.
Future House Selling Plans
My plan is to sell the house in three to five years, invest the proceeds in a yield producing asset and move to Hawaii.  That means I'll have owned my home for ~15 years when I do sell. Now that I think about it more, 15 years is not a very long time compared to the duration of homeownership by my grandparents.
They held one of their properties for 40-something years! In that time period, its value went up by 20X and the mortgage was paid off within the first 20 years. Lots of bad things happened in the past 40 years and the property still went up by 2000%! Talk about resiliency and the power of inflation.
The secret to property wealth creation is to just hold on for as long as possible.  A 20+ year holding period smooths out all the volatility.  If I have the energy in three to five years, perhaps I'll just rent my house out instead.  By then, rents should be up even further while my payments get cheaper and cheaper.
If I don't have the energy, then I'll just sell, knowing that in 10 years I'll be kicking myself!
Wealth Building Recommendations
Shop Around For A Mortgage: LendingTree Mortgage offers some of the lowest refinance rates today because they have a huge network of lenders to pull from. If you're looking to buy a new home, get a HELOC, or refinance your existing mortgage, consider using LendingTree to get multiple offer comparisons in a matter of minutes. When banks compete, you win.
Invest in real estate more surgically: If you don't want to constantly pay massive property taxes, don't have the downpayment to buy property, or don't want to tie up your liquidity in physical real estate, take a look at RealtyShares, one of the largest real estate crowdsourcing companies today. You can invest in deals around the country for as little as $5,000. The historical returns have been in the 9% – 15% range, which compares favorably to historical stock market returns. It's free to explore and they've got the best platform around.
Updated for 2017 and beyond.