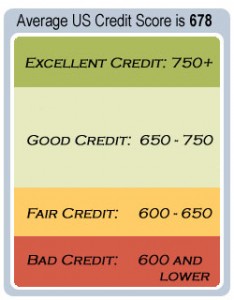 In "How To Improve Your Credit Score to 800+" I shared with you five steps to take in order to enter the exclusive 800 Credit Score Club filled with beautiful people, gummy bears, and free massages. It's good enough to get the most amount of credit at the cheapest rate, but to be elevated to "Tier 1 Datable Status" is just amazing!
Following instructions is probably the easiest path to financial success. Sign your name at the end of the exam. Don't buy depreciating assets. Listen to your elders. Wait for enough time to pass. Sometimes we do things we think are right, but are actually wrong. Other times we worry about things we've done which we think are wrong, but are actually irrelevant. This post is about irrelevancy as it relates to your credit score.
After doing some digging online, I found a site called Totally Money highlighting various misconceptions about what can negatively affect a credit score. I'd like to comment on each misconception, share some of my own, and perhaps get your thoughts as well.
WHAT DOESN'T AFFECT YOUR CREDIT SCORE