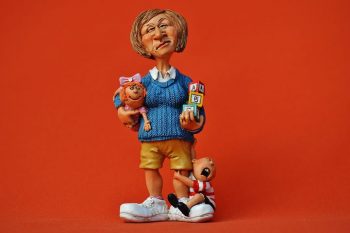 I've been thinking a lot about education recently because I've been thinking a lot about the future of our children. Are we really going to live in a world where the rich continue to hoard their multi-generational fortunes while the rest just struggle to get by? Will the playing field continue to be so uneven that the middle class and poor must work twice as hard to get half as much?
Here are some things that have been swirling around in my head recently:
* College is either going to be prohibitively expensive in 20 years at its current rate of price increase ($100,000+/year for tuition) or it's going to be 100% free because society has changed the way we view the need for a college education due to technology. What a cruel world if only the rich or super smart can afford college. Are the rest of us supposed to work 70+ hours a week as janitors in order to make $270,000+ a year? I'm banking on college being more accessible to all in the future.
* What's the point of going to college? To try and get as prestigious a job as possible to make as much money as possible to raise kids that do the same thing? Since most people are unhappy with their jobs, the system seems broken. If your family is already well to do, there doesn't seem to be a lot of purpose in pushing your kids to do things they don't absolutely love to do. Isn't it much better to just grow up to be a good person who does something useful for society instead?
* What if you go to Harvard and end up doing nothing special? Was all the studying, stress, time and tuition all a waste? At my first job, we rejected kids from Harvard, Princeton, MIT, Stanford, Brown, Yale, Columbia, Cornell, Georgetown and Penn all the time. If you didn't have a consensus liking, you were out. My job as a financial analyst working in the Equities department was nothing special, unless you count photocopying 100 pages a day and getting coffee for my senior colleagues special. So imagine getting rejected from nothing special.
* What if you spend $300,000 on private grade school and then end up going to your state's public university? Wouldn't it have been better to just go to public grade school instead? I've done research on where several private schools' seniors attended, and the local state university is consistently in the top three schools for matriculation.
After typing out these thoughts, I've realized that I'm overly focused on achieving an optimal return on investment (ROI) as a financial blogger. After all, that's what financial people do. I want everybody's finances to never become a burden, only an enabler.
Let's talk about the softer side of why going to private grade school might just be the better option than going to public grade school. I think the argument to attend private grade school is easier to make than attending private university.