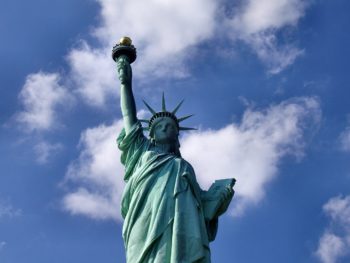 Knowledge brings about wealth and power. If this wasn't the case, you wouldn't have families spending $20,000+ a year for their children to attend kindergarten through the 12th grade. If knowledge wasn't so important, there wouldn't be any private tutoring or a test prep industry. If education was no big thing, there wouldn't be a tremendous amount of pressure for kids to go to the best universities that cost even more.
The very fact that people spend so much time and money learning is the main reason why I love to write about personal finance. Achieving financial freedom while doing something purposeful along the way is often the end game for those who focus on education. Yet, not everybody has the money, time, or connections to get the best education possible. Therefore, to be able to democratize access to knowledge is quite fulfilling.
If you learn nothing else from Financial Samurai about the stock market, real estate investing, asset allocation, early retirement, entrepreneurship, tax minimization, behavioral economics, or debt management, at least come away motivated to improve your finances based on the target income and net worth charts I've created.
Given Financial Samurai gets roughly 1 million organic pageviews a month, I'm able to test new hypotheses that may help different types of people in various situations. The latest problem I want to tackle is figuring out an inexpensive, easy way to fix the financial crisis in America. I'm thinking simple policy changes that will strengthen our country for generations to come.
Hypothesis: Those who read more about personal finance topics tend to earn more, be wealthier, and lead happier lives than those who do not.
To test this hypothesis we will first compare overall American income and wealth numbers by race with the income and wealth numbers of American personal finance readers.
We will then see if the racial makeup of American personal finance readers reflects the racial makeup of the overall population. Finally, we'll then assess whether an overrepresentation by one race correlates with higher income and wealth and vice versa.
Key Assumptions:
* More education is better than less eduction.
* More reading is better than less reading.
* Access to the internet is available, low cost or free.
* Intelligence across races/ethnicities is more or less equal if you control for environment
* The larger the sample set, the more significant the data.