Congratulations everyone! According to this chart below, everybody is rich in America! Our assets are at the highest level compared to our income in all of history thanks to tremendous asset price appreciation.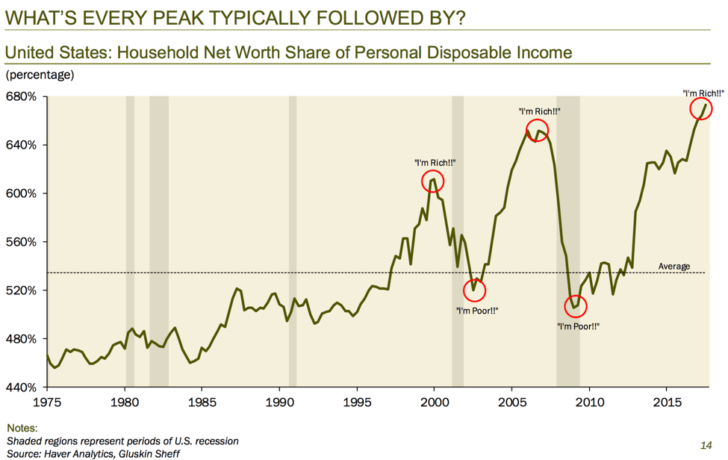 Anybody who bought stocks and real estate between late 2009 and 2015 is sitting mighty pretty. When you're sitting mighty pretty, you tend to spend more frivolously and take on debt to buy things you don't really need. But at some point, a percentage of the population gets carried away, commits financial suicide, and brings the rest of us down with them.
I'm really hoping the good times will last for several more years. After all, it's more fun making money hand over fist than losing money. Alas, I'm worried that with cash-out refinances reaching pre-crisis levels, we're bound to repeat our mistakes from the previous financial crises.