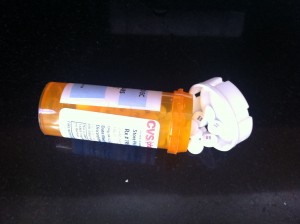 Anybody can make a lot of money in the richest country in the world and this post will prove it. I realize despite all my articles showing folks how to save, invest, persevere and flourish, there are still a lot of financial freedom doubters in the midst.
Most of us live in America for goodness sake. The median household income of $50,000 by default puts us in the top 1% of all the world's income earners. But alas, in order to gain perspective, we must have actually traveled the world. Is it our fault we don't appreciate what we have when 65% of Americans don't own a passport? Of course not. The world comes to us. That is how it should be.
I'm a logical fella. I recognize that doing the same thing over and over again and expecting a different result is crazy. Given I can't convince some of you that achieving financial freedom is achievable, I'm going to try a different route.
DON'T LISTEN TO ME, LISTEN TO THEM
The following examples should prove that if you're not making lots of money, there's something seriously wrong with you.
1) The Southern Diet: A PhD researcher from the University of Alabama at Birmingham presented results on Feb 7, 2013 that people who regularly ate foods traditionally found in the "Southern Diet" had a whopping 41% increased risk of stroke. A Southern Diet can consist of chicken-friend steak, deep-fried gizzards, and candy-sweet tea. Furthermore, the study says that folks on the Southern Diet are more likely to be obese and suffer from heart disease. Well shit be damned! That is an amazing study and ABC news is all over it. I had no idea eating tons of deep fried foods could be so bad. Somebody is going to win the Nobel Prize.
Point: The National Institute of Neurological Disorders and Stroke (NINDS) actually put up funds to allow for such a study to be conducted across 20,000 participants. That's a lot of funding for something we already know the results to. The Southern Diet study shows that anybody can find grant money if they want. I'd like to do a 10,000 person study to see how many folks will have enough in retirement if they spend all their money. The study should take one year and cost $100,000. Anybody?
2) Car Prices: The average transaction price for cars hit a record $31,228 at the end of 2012, up $542 from 2011 according to the February issue of Kiplinger's Magazine. TrueCar.com corroborates this figure by coming out with a study today saying the average is about $30,500. That's right folks, Americans are spending more than 60% of their gross income on a car.
Point: Contrast spending 60% of your income on a car to spending 10% of your income based on my 1/10th rule for car buying. I can't imagine most people would be that crazy to spend 60% of their annual gross income on a car. Hence, I postulate that plenty of folks actually earn more than $300,000 a year to afford a $30,000+ car. If that's not the case, people are feeling extremely bullish about their jobs and their income growth prospects.
3) 16 Year Old Day Trader: Rachel Fox, actress, and 16 year old returned over 30% in 2012. It would be one thing if she made just 5-10 trades and returned 30%+, but she made 338 trades! That is a statistically significant amount. She tells CNBC, "Oh my gosh, this is amazing and so easy." Furthermore, she recommends traders/investors just buy "oversold" stocks and sell "overbought" stocks. Sounds good to me.
Point: If a 16 year old actress can make money day trading and beat 99% of investors out there, why can't you? When I was 16, I couldn't even figure out the hypotenuse of an isosceles triangle, let alone make money in stocks. With so much information readily available, and so many free money management tools out there, it's now easier than ever to crush it. Her long term success in picking stocks remains to be seen, but at least open up Fox Capital Management and strike while the iron is hot.
4) Congressmen: Jesse Jackson Jr. is an American politician who represented Illinois's 2nd congressional district in the U.S. House of Representatives until his resignation in 2012. Jesse is the son of the Reverend Jesse Jackson and was once one of the brightest stars in the Democratic party. He recently plead guilty to misusing $750,000 worth of campaign funds for his personal use. Here are some of the things he bought: 1) $43,000 gold plated Rolex watch, 2) $17,000 in tobacco, 3) $14,513 in dry cleaning, 4) $5,814 in alcohol, 5) $10,000 in his kid's furniture, 6) $4,600 Michael Jackson Fedora, and 7) $11,130 Bruce Lee Memorabilia. He faces 4 years in prison and $250,000 in fines, but his lawyer claims mental illness for being prosecuted. Brilliant.
Point: Jesse Jackson Jr. convinced thousands of Illinois citizens to donate money to support him. He then violated their trust by spending extravagantly on himself. I can understand how maybe $25,000 of funds were spent in a gray matter, but $750,000 is just way overboard. The only logical explanation for why there continues to be support for big government is because people love big government. If you want to become rich and powerful, just become a politician. During the 2008-2010 crisis, government employees actually got pay raises while the private sector got slaughtered.
 5) Athletes On Drugs: Lance won the Tour de France a record breaking seven times, on drugs. Despite using drugs, Lance amassed an estimated $125 million net worth while cheating. During this time, he went after anybody who dared to reveal the truth. It remains to be seen what happens to his wealth after his Oprah confession, but chances are high he will remain a multi-millionaire. Major league ball players are allowed to use steroids (if they are not caught) to enhance their batting performance. Once they've got their batting performances up, they can then sign mega-million long term contracts. If they are found guilty of using steroids, they are not required to pay back the money they earned during their drug using days.
Point: Do drugs and cheat, just don't get caught. If you get caught, just admit that you cheated to avoid financial reimbursement penalties. If you lie to a jury and get caught, you open yourself up to tremendous risk. America loves athletes. Michael Vick is earning eight figures a year again despite the dog abuse. President Obama just played a round of golf with Tiger Woods in Florida, despite Tiger cheating on his wife multiple times over. Sequester be damned.
Bonus!
The Bankrupt City Of San Bernardino: San Bernardino hired a new city manager, who according to court filings, has twice declared personal bankruptcy (most recent in 2011) and was recently ousted from the board of a small community's water company after being sued by shareholders. The city council voted unanimously to hire Allen J. Parker, 71 as its city manager on an annual salary of $222,000. Pat Morris, the major of San Bernardino praised Parker's "wealth of city management experience."
Point: You don't have to know how to manage your own finances to get a terrific salary managing an entire city's finances. We see this phenomenon from Washington DC down to municipalities. We also see this phenomenon online where we write things we do not understand. San Bernardino is situated 65 miles east of Los Angeles and is a national test case on whether pensions from government workers take precedence over other payments. It's entirely logical that the council members and unions would vote for a man to serve their best interests. If your finances are messed up, keep the faith. A multiple six figure job awaits!
NEVER STOP BELIEVING

Don't take my word that making money is easy, take the six examples above as proof anybody who wants to be rich, can be rich in America. You can even pull an AIG and sue the federal government for bailing your company out. Plenty of AIG executives made over $1 million dollars during the financial crisis. Clearly, that is not enough. You're welcome guys!
Recommendation
Start your own business/website: If you feel you're not getting paid what you're worth and want to boost your income, start your own business online on the side! It used to cost a fortune and a lot of employees to start your business. Now you can start it for next to nothing with a hosting company like Bluehost for under $4/month and they'll give you a free domain for a year to boot.
Brand yourself online, connect with like-minded people, find new consulting gigs, and potentially make a good amount of income online one day by selling your product or recommending other great products. Not a day goes by where I'm not thankful for starting Financial Samurai in 2009. Here's my step-by-step guide to for how to start your own website like mine in under 30 minutes.
Updated for 2017 and beyond.