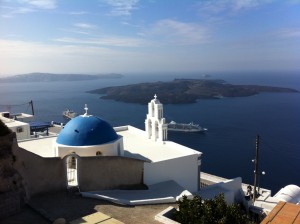 Alas, after 8 weeks my primary residence mortgage refinance is now done.  It took so long that I actually forgot I was refinancing my mortgage until the bank called to ask when I could meet the notary to sign all the documents.
The process was pretty painless since I refinanced with the same bank. I sent them the general paper work such as my W2, bank asset statements,  and pay stubs. They did one appraisal which took all of 20 minutes and all I had to do was wait four more weeks to get it done! The refinance this year was much easier than the refinance in 2010, boding well for the thousands of others out there who are also looking to refinance their mortgages.
I learned some new things in my latest refinance beyond the basics which you might find useful in your mortgage refinancing or initial mortgage application process.
MORTGAGE REFINANCE TIPS TO THINK ABOUT
* Try and refinance with the same bank.  If you go through the same bank, you might get some extra discounts given you are an existing customer and they want to keep your business.  In my case, they gave me an extra 3/8 credit and waved the $750 home appraisal fee so that there were no out of pocket expenses.  Furthermore, they had all the basic paperwork already and just needed some updated forms.  Staying with my existing bank made things much easier.
* You have one free pass.  Even after you "lock" in your mortgage, once your application gets approved you are able to ask for a lower rate if rates decline in the application approval process.  When I locked my 3.25% 5/1 ARM rate, the 10-year yield was at 2.1%.  Not bad I thought.  In the next two weeks, the 10-year yield plummeted to as low as 1.75%, or a full 35 bps lower.  Rates were very volatile and settled somewhere around 1.88% when I asked if they could lower my rate further.  They said yes, and lowered my rate to 3.125%.
* ARM loans are assumable.  Let's say I want to sell my primary place in two years and 5/1 ARM rates rise to 8.125% due to inflation and a recovery in the economy.  If the buyer qualifies, s/he can assume my 5/1 ARM at 3.125%, thereby saving 5% in interest expense!  A lower mortgage rate is a huge benefit to the buyer because it allows the buyer to pay more or get more home.  In effect, you have shorted a bond in the amount of your mortgage and will capitalize on the gain.
* Title insurance is extremely important.  In fact, title insurance is like the bible for your property.  A title insurance policy is a contract of indemnification for loss by encumbrance, effects in the title, or invalidity, or adverse claim to the title to the real property that may occur prior to the effective date of the policy. In other words, the title company guarantees the veracity of the property you are purchasing or selling. If there are any discrepancies or disputes, the title insurance company will fight for you. Make sure you keep a copy!  You never know who will try and make an adverse claim on your property 30 years from now.
* Shop around for a mortgage: Check the latest mortgage rates online through LendingTree. They've got one of the largest networks of lenders that compete for your business. Your goal should be to get as many written offers as possible and then use the offers as leverage to get the lowest interest rate possible. This is exactly what I did to lock in a 2.375% 5/1 ARM for my latest refinance. For those looking to purchase property, the same thing is in order. If you've found a good deal, can afford the payments, and plan to own the property for 10+ years, I'd get neutral inflation and take advantage of the low rates.
Investing Recommendation
Look into real estate crowdsourcing opportunities: If you don't have the downpayment to buy a property or don't want to tie up your liquidity in physical real estate, take a look at RealtyShares, one of the largest real estate crowdsourcing companies today. Real estate is a key component of a diversified portfolio. Real estate crowdsourcing also allows you to be more flexible and surgical in your real estate investments by investing beyond just where you live for the best returns possible. For example, cap rates around around 4% – 5% in San Francisco, but over 10% in the Midwest if you're looking for strictly investing income returns. Sign up and take a look at all the residential and commercial investment opportunities around the country Realtyshares has to offer. It's free to look and discover.
Updated for 2017 and beyond.