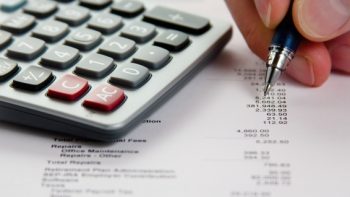 There are plenty of retirement calculators out there, but which one is the best retirement calculator? I've tested out over 20 retirement calculators since 2012 and all aren't very good because none of them use your actual income and expenses.
Most people just guesstimate how much they've been spending on average over the past year or so. The reality is, we usually spend way more than we think and we usually earn slightly less than we think.
If only there was a retirement planning calculator that could take your actual real spending and earning history to come up with as realistic a retirement cash flow scenario possible. I'm happy to say that such a calculator exists thanks to Personal Capital, a company founded by ex-Paypal CEO and Intui co-founder, Bill Harris in 2001.
Personal Capital has an interactive retirement calculator that incorporates real data. You simply link your financial accounts on their dashboard and their free financial tools will allow you to track your net worth, x-ray your portfolio for excessive fees, management your cash flow, and most of all, plan for your retirement!