Ever wondered how much of your income tax pays for national defense? A number of online tools exist to help you answer that question. However, because each tool calculates government spending and taxation differently, you'll find a wide array of answers. Below are various ways to figure out the answer.
The Data Viz Challenge Winners
Roughly 40 design teams competed for $10,000 in prize money offered by Google and Eyebeam Art & Technology Center. The challenge was to create engaging data visualizations that make it easier to understand how the government spends our taxes. Winners were announced on Tax Day—April 18th.
The following designs offer the most useful data for researching your personal tax contribution to national defense:
WhereDidMyTaxDollarsGo.com: The winner of the competition, this site asks you to enter your annual income and filing status. Based on your input, it generates a series of tables and charts telling you how your 2009 taxes were spent by the government during 2010. One table reports your federal taxes owed, applying the standard deductions and breaking down your obligation by tax bracket. Two more tables show your Social Security and Medicare taxes for the year. Based on these numbers, the site reports your total taxes owed and your effective tax rate for the year.
WhereDidMyTaxDollarsGo.com lists spending on national defense at 17% with an additional 3% for veterans' benefits and services.
Every Day Is Tax Day (fchasen.com/taxday): The contest runner-up takes an interesting approach to understanding how the government spends your hard-earned tax dollars. First, you enter your salary and the tax year. It then uses an image of a wall clock with various colored bands around the edge to illustrate how much of your work day is spent generating income for government departments. Like WhereDidMyTaxDollarsGo.com, clicking on a particular department allows you to drill down even further to see how that department spends your money.
According to the site, if you made $50,000 in 2010, you spent about 23 minutes each work day generating funds for the Department of Defense, which equates to about 4.8% of your total income and roughly 22% of your taxable income. This number doesn't include contributions to other defense-related departments like the Department of Veterans Affairs and the Department of Homeland Security.
Stockmapper.com/taxMapper.html: This site allows users to see total federal expenditures and spending by category. It reports numbers nominally, adjusted for inflation, and as a percentage of total federal expenses . While the site reports that national defense is just over 20% of all government spending, a helpful slideshow correctly points out that spending (including national defense) has decreased over time when viewed as a percentage of U.S. Gross Domestic Product (GDP).
WhatDoYouWorkFor.Appspot.com/index.html: Similar to Every Day is Tax Day, this site asks users to enter their income, work schedule, filing status, and tax year. With that information it produces a color-coded calendar illustrating what portion of your annual work schedule is dedicated to each government spending category. According to the site, if you made $50,000 in 2010, you spent roughly 25% of your time generating revenue for the federal government and 5% of your time providing funds to pay for national defense.
CanIGetAReceiptWithThat.com:  According to the site, if you made $50,000 in 2010 and your filing status was single, you paid $2,513.29 towards national defense. With that money you could have bought 418 Chipotle burritos; 663 McDonald's hamburgers; 1,262 Red Bulls; 1,675 cups of Starbucks coffee; 456 packs of Marlboro cigarettes; 3,351 bottles of Bud Light; or 8 iPods.
YOUR OFFICIAL GOVERNMENT RESOURCES

In addition to the various visualizations provided by the Data Viz Challenge, the White House offers a website called "Your 2010 Federal Taxpayer Receipt". Users enter their social security, Medicare, and income tax payments in separate text boxes then choose their income level. The site produces a taxpayer receipt that breaks down spending by category and subcategory and lists amounts in dollars and as a percentage of total expenditures. According to the site, national defense accounted for 26.3% of spending in 2010.
Envision World Peace If You Can

While the previous sites list defense spending in the 17% to 26% range, the following sites call for a reduction of military spending, and report numbers that are much higher:
TrueMajority.org/ csba/priorities.php Founded by Ben Cohen of Ben & Jerry's fame, True Majority reports military spending at over half of the government's budget (50%+). The pie chart on this site shows defense spending dwarfing other categories.
WarResisters.org/pages/piechart.htm War Resisters League, another site seeking to reduce military spending, issued a pie chart showing military spending for 2009 at 36% of the budget with an additional 18% of the budget spent on past military campaigns.
Other sites also report military spending as a similarly large portion of the budget. According to the War Resisters League website, the Center for Defense Information reports defense spending at 51% of the budget, and the Friends Committee on National Legislation reports it at 43% of the budget.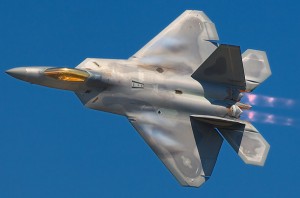 EXPLAINING THE DIFFERENCES

Given the same user inputs, each of the sites mentioned above calculates government spending and personal taxes differently. The White House tool calculates tax bills that are much lower than the Data Viz entries (of course they would!). Certain sites report defense spending as low as 17% of total the total budget, while others report it at over half of the budget. So, how can you tell which numbers reflect a more accurate analysis of military spending?
The truth is, although the numbers differ greatly from one site to the next, they're all accurate. They just rest on a vastly different set of assumptions and calculations. Many of the sites use different sets of data. And although all of the Data Viz designs use the same data set (provided by WhatWePayFor.com), they employ different calculations to arrive at varying answers to the same question. Because the reported numbers differ so vastly from one site to the next, you'll want to keep the following factors in mind when researching your contribution to defense spending:
Not Your Standard Deduction: When calculating each user's tax bill, some sites use a standard deduction while others do not. This can significantly affect how much money sites report for your taxes owed. To complicate matters further, rather than just applying a standard deduction, the White House site includes certain tax exemptions available to many taxpayers.
Give and Take: Sites also calculate spending differently. Some sites base their calculations on federal expenditures only, while others use both federal receipts and expenditures. Obviously, factoring the money received by the government will effectively reduce the overall tax bill.
Taxable Income: Because sites like "Every Day Is Tax Day" and "What Do You Work For" report how much of your work day or year is spent earning money for the federal government, rather than how much of your taxes go to the federal government, the numbers can seem a bit misleading. For instance, you might use "What Do You Work For," discover that you only spend 5% of your work year generating revenue for the military, and think, "5% isn't so bad." However, it's important to keep in mind that only 25% of your annual income pays for taxes, so while you're only giving 5% of your income for national defense, it equates to 20% of your total tax payment.
Discretion Advised: Another important factor is whether a site uses discretionary or total spending in its calculations of government expenditures by category. Because Social Security and Medicare are mandated by law, and funds are collected separately by the government, Congress has no choice in how to spend that money. Mandatory spending takes up a large portion of the total budget, and can devalue the spending choices Congress makes. According to one site[6], national defense represents 20% of total spending (including mandatory spending), but accounts for 57% of discretionary spending. For this reason, some sites choose to report mandatory spending separately or exclude it altogether.
Underestimating the War on Terror: When calculating government spending, many groups choose to use budget authority, rather than government outlays. Budget authority uses spending authorized by the government, while outlays refer to actual spending in a particular year. Because the government often requests and authorizes additional funds during the year, budget authority doesn't always provide the most accurate data.
So while the 2009 Federal Budget authorized $38 billion in spending for the War on Terror, the War Resister's League relied on the previous years' spending data to conclude that this was figure was hugely underestimated. They added an additional $162 billion to bring their number more in line with previous years' spending (a subsequent check with Wikipedia confirmed that President Obama asked for an additional $130 billion in 2009 to fund this effort[3]).
The Defense Spending Shell Game: The Department of Defense is just one of several departments that carry out activities related to national defense. The Department of Homeland Security (including the Coast Guard) and the Department of Veterans Affairs have obvious ties to defense and are often listed as separate spending categories. The Department of Energy includes nuclear weapons. NASA is listed under Science & Space, but often carries out defense activities. Many other departments finance activities that most would consider related to national defense. When researching how the government spends your money on defense, make sure you know what departments a site includes in its spending calculations.
PAYING FOR OUR PAST SINS

A final factor overlooked by many spending calculations is interest incurred on debt from past military conflicts. When our government borrows money to finance a war, we have to pay the money back. While we record the amount borrowed as defense spending, we often end up paying significant amounts of interest on money borrowed to finance those wars. This interest is typically recorded as spending to pay down the national debt, but since a good deal of this debt can be directly linked to military activities, groups like the War Resisters League include a portion of these interest payments in their calculations of defense spending.
Works Cited
[1] "CSBA: TrueMajorityACTION.org." TrueMajority.org. Web. 02 Aug. 2011..
[2] "The Federal Pie Chart." War Resisters League. Web. 02 Aug. 2011..
[3] "Financial Cost of the Iraq War." Wikipedia, the Free Encyclopedia. Web. 02 Aug. 2011..
[4] Matthews, William. "New Tools Calculate Your Tax Dollars at Work – Nextgov.com." NationalJournal.com. Web. 02 Aug. 2011..
[5] Visualize Your Taxes: Grand Award Winner | DataVizChallenge.org. Web. 02 Aug. 2011..
[6] WhatWePayFor.com. Web. 02 Aug. 2011.
[7] "Your 2010 Federal Taxpayer Receipt." The White House. Web. 02 Aug. 2011.
Readers, what do you think should be the right amount of national defense spending as a percentage of total spending?  Are you willing to contribute more of your income to defense spending?
With Europe in debt crisis, do you think Germany has the responsibility, especially given its past war crimes to bailout the rest of the Eurozone?