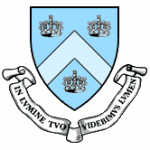 Pick any private school.  The cost is about $200,000 over four years.  These figures don't surprise anybody anymore given the ever rising application volume to storied institutions such as Harvard, Yale, and Princeton.  That said, there have to be some who believe $200,000 for a private school is a hard pill to swallow over an excellent public school for just $40,000.
With an estimate 17% of people aged 20 through 24 unemployed, swallowing a bowling ball may be easier than finding a desirable job post graduation.  Let's say you are one of the unlucky few who can't find a job after a $200,000 education.  Does it really matter? Let's think about why it doesn't really matter from the eyes of several recent graduates.
THE BOY WHO WAS FORCED TO GO
Jimmy graduates from Columbia this year with a degree in History, European History to be precise.  Despite his best efforts to land a summer internship last year, none were available, so he decided to go Euro-railing with his buddies for three months.  What a blast, as he traversed the continent and collected bottle caps and coasters from every bar he patroned.  The total cost of his trip, including airfare, food and lodging was a mere $10,000, just 1/5th what his parents pay for 9 months of school!  What a bargain he reasons.
Everything is a bargain to Jimmy because he doesn't have to pay for anything.  He was happy to attend a SUNY school for a fraction of the price, but his parents pushed him to attend Columbia.  In return, they would pay for everything, so long as he promised to just do well.  The pressure Jimmy faced was immense.  How could he live up to his parent's expectations?  He knew he couldn't.
With Jimmy's fancy Columbia degree, he reasons that he's held up his end of the bargain.  He didn't drop out and instead flourished with a 3.7 GPA and a cum laude designation on his diploma.  Yet, with no job waiting for him at the end of the rainbow, is all for not?  Not so says Jimmy.  The diploma is worth it, and if people don't want to hire him, it's their problem and not his.
You see, Jimmy's parents are multi-millionaires who live in a $2.5 million dollar house in Greenwich, Connecticut.  His father is the CFO of a Fortune 500 company and his mother has never worked a day in her life.  In fact, the nanny who raised Jimmy since birth is still living with his parents even though they are empty nesters.  Someone has to clean up the 5 bedrooms and run errands.
Like Jimmy's mother, he never needs to work either because his trust fund can easily support him for the rest of his life.  Jimmy is not unique, because all of his friends at Columbia are wealthy.  Just by graduating, Jimmy and his friends legitimize themselves to the world.  To think about starting at the bottom of any corporate is beneath them, when they are the sons and daughters of business leaders.  Hence, who needs a job?
THE WOMAN WHO PAYS HER WAY
Now lets compare Jimmy with Allison, who paid her way through Columbia.  She too, could have decided to attend a school 1/5th the price, but she did not.  Instead, she chose Columbia out of the belief she would get a superior education, and land a dream job in marketing.  With over $100,000 in student loans, Allison is suffocating from debt, and her repayment starts 6 months after graduation.  Allison has no job offer either, and has decided to wait tables until she does.
Allison doesn't want your pity, so don't give her any.  She made the choice to spend $200,000 on education even though her middle class parents, who earn a combined $80,000 a year couldn't afford to offer much help.  Only a small few get to attend such an elite university, and for that, she feels proud to have the opportunity.  Some day, she will see the benefits of her Columbia degree, just not now.
Unless the right job offer comes a long, Allison is happy waiting tables.  She won't settle, even though it may seem like she already is.  If a year goes by without finding her perfect job, she'll just go to graduate school for another $50,000 a year.  Allison knows she's smarter than most people and has a tremendous amount of pride.  Don't pity Allison for not finding work, because she's content with her own choices.
THE SUPERSTAR
Sandeep stands above Jimmy and Allison for his brilliance.  He won the National Spelling Bee at age 9, finished multi-variable calculus by the 10th grade, and is on the US national juniors squash team.  Sandeep has a full ride to Columbia and like Jimmy, doesn't have to spend a dime.
Despite Sandeep's achievements before and during college, he too, cannot find a job as a strategy consultant.  Sandeep doesn't care, because he had a grand old time playing squash, experiencing the NYC night life, and learning something new on the side.   Besides, what's $200,000 when none of it came out of his, or his family's pockets?  Absolutely nothing.  As far as Sandeep is concerned, his dream job hasn't found him yet.
Mentally, Sandeep figures that he can take the next four years off since he worked so hard during the past four years.  Maybe he'll go explore the world and live on a shoe-string budget.  Maybe he'll try to become a squash pro in Europe.  The uncertainty of his future excites him, especially since he's armed with a free Ivy league degree!
CONCLUSION
People who go to private schools aren't stupid, nor are they irrational.  Even under the most difficult scenario where one has to pay their way such as Allison, she doesn't want your pity.  They knew what they were getting themselves into, and took a risk with their finances in order to experience "the best" education in the world.
The reason why $50,000 a year tuition exists is because enough people believe it's worth it.  If not, tuition prices would adjust accordingly.  Hence, there's really no need for mass media schadenfreude gleefully reporting that private school kids aren't finding jobs.  There's no need for concern either.  The only people making noise about a tuition bubble are parents who probably can't afford $50,000 a year, but who believe their kids deserve the best, whatever that is!
Related:
Why Do Smart Kids Make Dumb Decisions About Private School
Is Private Grade School K-12 Worth It?
Refinance Your Student Loan With SoFi
SoFi is a fantastic social lending company that provides rates as low as 1.9% variable with auto pay and 3.5% fixed with auto pay. The reason why they can offer lower rates than the rest is because they analyze you based on merit, quality of employment, and education besides just your credit score and financials. When you just graduate or are early in your employment career, your credit score won't be as high, thereby penalizing you from getting the best rate possible. There is zero origination and prepayment fees. Offer terms are from 5, 10, 15, 20 years in both fixed and variable. Both private and public student loans can be refinanced.
Besides low rates, one of their best features is their unemployment benefits. If you lose your job while repaying your loans, you don't have to pay your loan for up to 12 months while you look for a new job! Interest will still accrue, but having this cash flow break is a huge benefit. They also provide job assistance guidance as well.
You can apply for free to refinance or apply for a new student loan here.
Updated for 2018 and beyond.