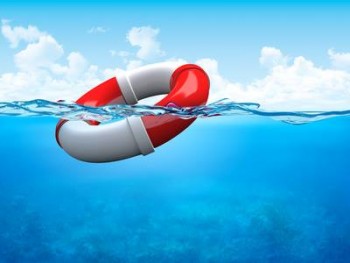 It's exactly during the good times where we need to be more disciplined in our finances, because we never know when the bad times will return.
With the S&P 500 correcting by 10% in 2016, US leading indicators have turned downwards, unemployment figures have stopped improving, and people are wondering whether Europe will be like the US, but much worse. China is down 40% since its crazy 150% rise, and a slowdown is here.
If you're American living in America, look at the bright side of things: the US dollar is strengthening, and the 10-year yield has declined to ~2.1%, which is leading to lower rates yet again!  The 10 year yield and all its glory really is the most beautiful figure to watch.  It can tell the story of everything and anything.
The USD will always be a global safe haven currency, no matter how hard we try and mess things up. It's good to see that we aren't the only basket cases as investors sell the Euro faster than they can say tapas!  What's going on now is that money is shifting towards US assets, namely the property market. Combine an asset shift with cheap debt, and rental yields above the current risk-free rate of return (3.1%), you realize why smart money is moving into the US property market again. Only a minority will agree with the attractiveness of the US property market, and therein lies the opportunity.
During bad times, it's always good to re-evaluate your finances. I'm not convinced the bad times are back and am actually quite sanguine about the economy with the unemployment level at a tight ~5.3%. All the same, here are some suggestions just in case things get ugly for longer.
TOP 5 THINGS TO DO WHEN THE BAD TIMES ARE BACK AGAIN