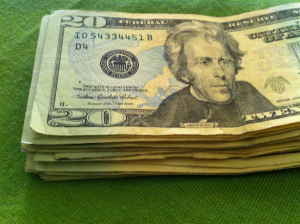 Everybody needs to borrow money some time. Peer-to-peer lending is a good alternative if you don't want to pay usurious rates from loan sharks, if you've been denied a loan by your local bank or credit union, or if you are just too embarrassed to ask someone you know for help. From $1,000 for an emergency medical bill to $15,000 to pay for an engagement ring, some reasons are more legit than others!
As an investor in P2P lending with LendingClub, it's always a good idea to set parameters on what type of person you plan to lend to. As P2P lending is primarily going to replace my low risk CD income that's coming due, I intend to focus on low risk borrowers with high ratings between C to AA. They'll probably pay rates of 6.59% to 15% so I can make a 4-10% return. An important part of understanding a borrower's risk profile is to therefore understand what they plan to borrow money for!
I highlight all the main reasons why people borrow money through peer-to-peer lending. These are actually selections for borrowers to choose from on Prosper.com. I bucket the reasons into four categories (Great, Good, Borderline, Suspect) and analyze each reason from a borrower's point of view. As a potential borrower in P2P lending, you can then decide whether you want to go forward with borrowing based on my rationale. The same goes for lenders when selecting loans to fund.
GREAT

REASONS TO BORROW VIA PEER-TO-PEER LENDING