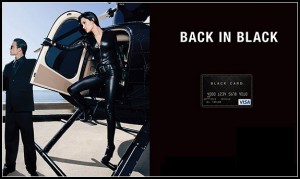 There once was a time I was rich, but never famous as I traveled internationally four times a year for business. Each destination hosted loads of other folks who wanted to learn about the next money making idea in the global financial markets.
With me was an American Express corporate card where I could expense relatively freely to the tune of ~$50,000 a year. The card provided travel insurance, access to airport lounges, concierge services, and more. 50K may sound like a lot, but that's nothing compared to the hundreds of thousands in expenses I hear from some Black Card spenders!
I don't have as much coming in anymore given I'm just a personal finance blogger, but I do have a lot of freedom. It's a tradeoff many will take at some point in their lives. Given my desire to simplify things, I've only got one personal credit card, which is the Citi ThankYou Card. There's no annual fee and all my spending is concentrated here to maximize my rewards points.
Since we live in the land of consumerism where we want things and we want them now, I thought it'd be a good idea to do a post for all you Black Card aspirees out there. Some get Black Cards just for its status symbol. Meanwhile, other people are a little less vain and use their Black Card for better access and service. Whatever the case, I'd like to introduce my guidelines for those who can and should not get a Black Card.
SHOULD YOU GET A BLACK CARD? LET'S SEE IF YOU QUALIFY