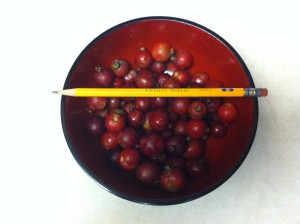 If there's one thing the Yakezie Network stands for, it's hopefully the culture of giving back to the community.  To be able to give back is a privilege that shouldn't be taken lightly.  At some point in our lives we cross a threshold where we have a little more than we need.  Reaching that threshold is a perfect time to start helping others.
The people who inspire the most are those who give, yet don't have much themselves.  It's the beggar on the street who gives his blanket to a partner on a penetratingly cold night.  It's the five year old girl who gives away her only gift to a boy she does not know at an event for orphans.
If we don't have money, we can always donate our time.  If we can donate both, even better!  I think it's important to level the playing field so that everybody has a chance to succeed.  If someone is born into an environment that is not conducive towards education, it becomes very difficult to break free.  For those of us who have been given opportunities, we should provide similar opportunities for others.
The Yakezie Network launched its 4th Yakezie Writing Contest that provides at least $1,000 total to three finalists to help further their educational expenses.  100% of all proceeds goes directly to the winning applicants.  Please click the link to read more about the contest as well as the details about how to submit before the target deadline of Saturday, June 2nd.  Deadline is subject to change depending on the number of entrants.
Below is a sample of one of the previous YWC winners.  The young woman talks about her memories of her father.  This is one of my favorites.
MEMORIES