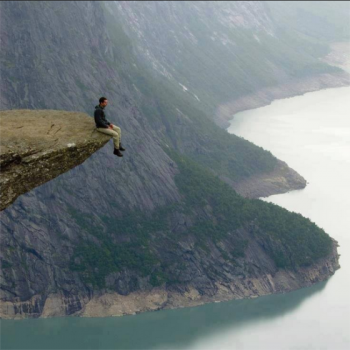 It's been two years since I paid off my rental property mortgage I took on in 2003, and already the satisfying feeling of accomplishment has worn off. Perhaps the reason why the feeling was so ephemeral was because there was no congratulations card, fancy dinner celebration, or surprise gift from the Anti Debt Welching Coalition For A Better America. The only thing that changed was an extra $1,308 in cash flow, which goes straight to savings.
Before taking on this mortgage, I experienced an eerily similar feeling of ambivalence in my early 20s. After working for 60+ hours a week from 2009 – 2001, while saving 100% of every bonus and 50% of each paycheck, I started thinking, what's the point of it all? Maybe I was experiencing a quarter life crisis. What I did know was that I no longer wanted to work in finance because making money felt pointless, especially after September 11 happened.
I was *this* close to leaving San Francisco for Honolulu in 2003 until I found a 2/2 condo overlooking a park in Pacific Heights for $580,000. Once I took out the $464,000 mortgage, my motivation to work hard shot through the roof! Suddenly, my paycheck felt meaningful because if I welched on my mortgage, I'd lose my $116,000 down payment and trash my credit score.