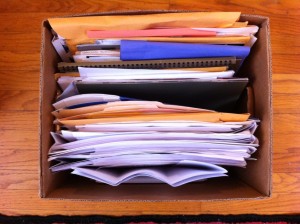 Because I have several properties (primary, rental, vacation/rental, vacation), people ask me all the time how often they should refinance their mortgage.  My answer is always, "As many times as it takes to save you money!"
I've refinanced my primary mortgage four times in seven years and I won't stop as long as rates keep going lower.  The Federal Reserve has conducted so much monetary easing over the past 10 years that everybody with a mortgage should have refinanced at least a couple times!
In the fall of 2012, I refinanced my jumbo 5/1 ARM at 3.625% down to 3.125% with no fees or cash outlay.  It took about 70 days, but it was well worth it because I only had two years left before my fixed rate expired.  My interest payments went down by a several hundred bucks.
I thought I was set for another five years until I checked again at the end of January, 2012 when the 10-year yield dropped to 1.85% from 2%.  To my surprise, I discovered I could refinance AGAIN just 5 months later. This time, at a rate of only 2.625% for 5 years!  Banks began lending again, sacrificing margins for market share.
Although my mortgage refinance took around 100 days to complete, I'm now so thankful that it's done because I no longer have a W2 paycheck, making it brutally difficult to ever refinance or get a mortgage again!  By taking action, I'm able to save around $20,000 in interest expense over the next five years.
It's now 2016 and I'm in the process of refinancing my mortgage again and getting a new one because I'm buying a new property in Golden Gate Heights in San Francisco. Despite the 10-year yield rising to around 2.3%, mortgage rates have stayed flat to come down because margins have also come down. This is GREAT for consumers.
THE BIGGEST DETERRANTS TO REFINANCING A MORTGAGE:

KNOWLEDGE

, 

FEAR AND LAZINESS