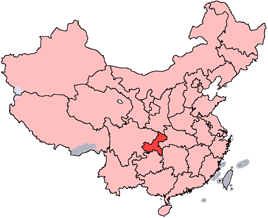 What is Capitalism but a way of life for many who want to get rich. Communism gets a bad rap for its ability to stifle innovation and effort. However, when you look at Communist China, growing at 7-9% GDP per year, do you really think its citizens have no desire to improve their living standards beyond what is generally proposed?
We all have an inherent nature of wanting to do better. Not only do we want to continue improving, we also want to one-up our peers! After all, what's the point of making $100,000 dollars a year if everybody else makes the same?
We learned a good amount about how the happiest people on Earth live after my 2.5 week trip to Scandinavia. So, I decided to take a trip to Chongqing, one of the fastest growing cities in China to learn more.
THE CHONGQING FIREBALL