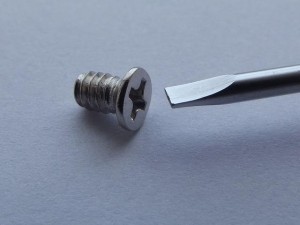 I remember when Milli Vanilli got busted for lip synching. I was so sad. They made their millions, garnered tremendous fame, and just like that, were humiliated off the stage forever. They probably would have kept selling albums for years if they hadn't got caught, and Rob Pilatus may have never died from a drug overdose. After that incident, however, everybody started watching singers and music videos with a very close eye. No music fan ever wanted to get duped like that again.
But there are fakers hidden everywhere in the public eye, not just in the music business. It's peculiar that so many fakers feel no guilt pulling the wool over people's eyes when livelihoods and finances are at stake. I'm constantly surprised with how much nonsense there is online. I'm not talking about mind-numbing Buzzfeed articles. I'm talking about articles that pop up in search results when you're looking for useful information on the web. What appears like helpful content written by niche experts is often plagiarized or written in a hurry by a random person with no relevant experience.
WHAT ARE YOU REALLY READING?
The online publishing ecosystem is fascinating. I've thought long and hard about making Financial Samurai into a magazine-type site with 10 different staff writers pumping out news and factoids. In order to grow readership, I'd direct my writers to write in as plain vanilla as possible so as to not offend anybody. There's a reason why vanilla is the most popular flavor in the world.
In my quest to become a Vanilla Online Media Tycoon (VOMIT), I'd sit back and shake my head at all those starving writers pouring heart and soul into their craft. My fellow VOMITs and I would clink our glasses of Macallan '46 together as we laugh at the poor schmucks who toil for hours over original pieces based on hard-won experience, yet receive no traffic…and therefore, no money.
Of course I'm joking about this evil plan. I would feel too guilty, churning out content about things I know nothing about in a greedy quest to make millions from the internet. That being said, it's always good to see the other side of the story, so recently I had a nice conversation with a real VOMIT who is just killing it online. He said I could share his thoughts if I kept him anonymous. So read on what follows, if you're prepared to handle the truth.