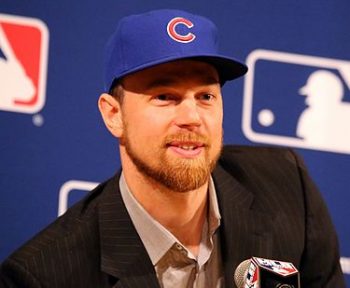 Do you remember the article in 2015 called, "What Type Of People Spend Over $100,000 A Year On Rent?" I decided to document all of the open house prospects this time around to see who would be crazy enough to spend that much on rent instead of buy. It turns out plenty of people!
One of those prospects was professional baseball player Ben Zobrist, who was just named the World Series MVP after winning the title with the Chicago Cubs!
It's kind of nuts because in January 2015, Ben was traded to the Oakland Athletics from Tampa Bay. He was not a household name like Lebron James or Buster Posey. Then midway through the 2015 season, he was traded to the Kansas City Royals, a team that ended up winning the World Series! To then win another World Series with a different team and be named the MVP the following year is unheard of.
I thought I'd share with you some lessons from this curious open house.