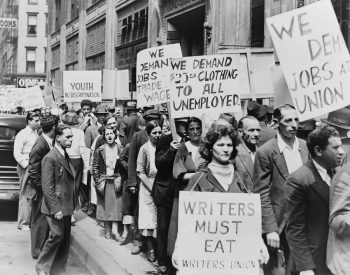 I remember going to Airbnb's Friday afternoon happy hour back in 2012. My college buddy's wife worked as an assistant chef and invited me over.
The office wasn't very large and Joe Gebbia, one of the founders, was horsing around with a wig held together by a white headband. After speaking to Joe for about five minutes, I decided Airbnb was a great place to work. I applied for some random finance manager job, and got rejected. Undeterred, I proceeded to apply to three other Airbnb positions because I strongly believed it was going places. No luck.
To put things in perspective, in 2012, I had just left my corporate banking job of 11 years (13 years total with two firms). My severance took care of my living expenses and I was making a livable income stream from Financial Samurai. All I wanted was to try new things and joining a tech company in San Francisco seemed like the logical next step. I had no tech skills, so I knew I had to take a step down in pay just to get my foot in the door.
If I got the job, I'd be a relatively rich man now because back in 2012, Airbnb was worth $2.5 billion. Now, Airbnb is worth somewhere around $30 billion, and Joe alone is worth close to $4 billion! Realistically, I would have probably earned a modest (for SF) ~$100,000 a year salary and received a standard $100,000 – $150,000 option package that would now be worth $1,000,000 – $1,500,000. Not bad when the company finally goes public.
Since my Airbnb rejection, I've applied to around 200 Bay Area tech jobs. Company names include Google, Apple, Facebook, and Uber. I even applied to a dozen Series Seed and Series A startups. None of them were ever the right fit. Although I've done stints as a consultant for three fintech startups, I've never once been offered a full-time job.
It's one thing not being able to find a job during a recession. But can you imagine going for five years during a bull market, spending a hundred hours applying and interviewing with companies and never succeeding in getting one of them to love you enough? You start questioning what's wrong with you. Granted, I probably didn't show as much enthusiasm as a regular job hunter, but still.
Accepting reality is a tough cockroach to swallow. But facing reality is what we must all do to survive and improve as people. Don't give up. Keep searching for the right fit. If somebody doesn't believe you're good enough, try to understand why and consider creating your own destiny instead.
Related: Career Advice For Those Interested In Joining A Startup