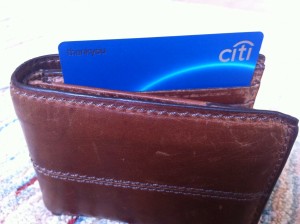 The main reason I opened a relationship with Citibank in 2001 was because they are an international bank with good customer service. I use to travel overseas twice a year for my job and wanted to access a Citibank branch wherever I went. Chase couldn't do that at the time, neither could Bank of America, Wells Fargo, Bank of The West, and frankly most banks.
When my Citibank ATM card was stolen in Beijing back in 2003, I was able to get another card sent to my hotel room two days later with all erroneous charges expunged. I've got a whole story to tell about this incident, which I'll save for another post. It was then that I knew I would be a Citibank customer for life.
My Citi ThankYou® Preferred credit card is my main personal credit card. I try and put everything on the card because of the rewards points and the clear monthly consolidated spending statement. The goal is to easily track my expenses and maximize my rewards points.
THE BEST REWARDS PROGRAM