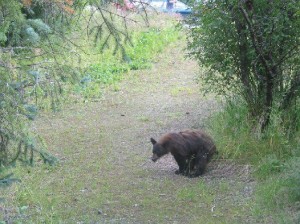 You guys know that the one and only data point I track religiously is the 10-year yield right? Well, after the 10 year yield dipped below 1.5% in 2016 post Brexit, I went to the bank with a buddy of mine to go see how much money we could borrow. The wiry banker sat us down like a loving couple and asked us to go through our finances at which point I kindly stepped out of the room and let him go first. Five minutes later, he came out with a grin on his face, so I curiously went in.
He proceeded to tell me some curious news.  "Look here Sam, you can borrow up to $1.5 million dollars at a 5 year fixed rate at 2.25%!"
Holy moly really?  You mean little old me, just like that can borrow that much money at that low of a rate?  "So what's the catch?", I ask.
"Zero points, and $2,500 in closing costs.  But don't worry, we are giving you a $500 credit for being a preferred member, and frankly, if you guys both take out loans, I'll throw in another $500 credit," said the banker.
"Done!  Where do I sign?, I ask as I think about the new Audi R8 I plan to buy with just $150,000 of the $1.5 million.  Or maybe I should be more conservative and spend $100,000 on the new 2015 Porsche 911. Or actually, I heard the 2015 BMW M4 is coming out for only $75,000 this fall.  With all the money "saved", time for a bachelor's trip somewhere fun!  (I'm still thinking to myself here).
NOT SO FAST! REFINANCING SHOULD BE TO SAVE YOU MONEY