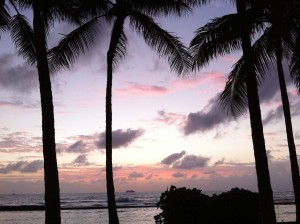 Certificates of deposits, aka CDs have long been a stable part of my overall investment portfolio. Whether it was a bull market or a bear market, I would always invest roughly 20% of every dollar saved in the longest CD possible since college. Although I lost around 30% of my net worth during the worst of the crisis in 2009, I knew that even if everything went to hell I'd have at least 20% of my net worth intact. The feeling was very comforting, especially when yields were over 4%.
Unfortunately or fortunately, times have changed as CD rates have continued to come down over the years. Rates have inched up about 0.5% since Trump's presidential victory on expectations of higher growth and inflation. However, rates continue to remain depressed and will likely stay low for a long time due to economic slack, productivity growth, and technology.
As a result of lower interest rates for longer, everybody should AT LEAST:
1) Refinance their mortgages, call their credit card companies, and consolidate their student loans. Refinancing a mortgage or locking in a new mortgage at current low rates is a no brainer given the Fed will continue to raise rates in 2017. I refinanced my 5/1 ARM from 2.625% down to 2.375% in August 2016 thank goodness. Best to check the latest mortgage rates and see if they make sense for you.
2) Look for higher returning investment opportunities in a risk appropriate manner. This is where I plan to go deeper with this article for 2018 and beyond.
3) Hunt for high yielding CDs and savings accounts online. Take a look at CIT Bank for one of the highest yielding savings account online. Their rates are regularly much higher than comparable banks. They also offer an 11-month penalty-free CD at a very competitive rate as well. I haven't seen another online bank that has matched their rates in a long while.