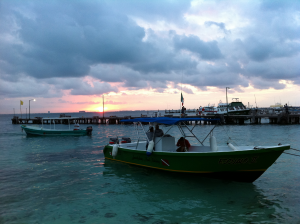 Developing a better lifestyle is both current and for the future.  Ultimately, we all want to have better lifestyles and hopefully the goals achieved through my online endeavors and personal finances will help get me there.  This section is also a catch-all section that doesn't fit neatly elsewhere.
I believe in five main pillars: 1) academics, 2) music,  3) athletics, 4) family, and 5) friendship.  "The Mental To Physical Connection For A Healthier Lifestyle" is very important to me.  Academics includes things such as work, entrepreneurship, writing, reading and building knowledge.  Music is what it sounds like, and also includes art.  While athletics includes sports and keeping physically fit.  I don't want to be the dumb jock, or the unfit and uncoordinated nerd.  I don't want to be the socially awkward, eccentric musician either, which won't ever happen because I have hardly any musical talent.
Family and friendship can really be lumped together to form the backbone of a good lifestyle.  It doesn't matter if you're rich, beautiful, or brilliant if you have nobody to spend your life with.  In fact, I'd rather be poor, ugly, and dumb and have people I care about than the former.
2011 MID-YEAR REVIEW: DEVELOPING A BETTER LIFESTYLE