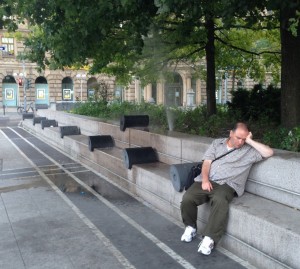 Things sure felt great at the top of the market in 2007. Stocks were on fire. Real estate could do no wrong. Turning 30 was only slightly depressing for several days. I even remember being surprised at how little then President George Bush was making vs. a third year VP in finance. Then the bottom fell out of in 2008 as Bear Sterns and Lehman Brothers went buh-bye. Friends were getting fired left and right and all of a sudden nobody wanted to spend money anymore.
Things got so bad that I finally stopped feeling sorry for myself as my net worth took a plunge and started Financial Samurai in the summer of 2009. I had been putting it off for a couple years since work was so busy. Writing was a cathartic way of easing the financial pain. Reaching out to others online helped me put things in perspective that the world was still turning despite what the media constantly reported. Eventually the worst passed and we began to recover.
The events of 2008-2009 serve to remind me how incredibly naive and stupid I was to think the good times would last forever. Up until 2008, nothing noticeably bad had happened to me. I got into a decent college, miraculously passed seven rounds of 55 interviews to land my first job, was able to get a promotion to a new firm in SF two years later, made VP in 2005, and finished up my MBA the very next year. What could go wrong but everything.
Remembering poor financial decisions is a great way to counteract frivolous spending as well as minimize greed when it comes to investing. The method I use is called "Financial Mean Reversion," which states that in order to justify spending unnecessary money, I've got to first make up for my spending errors.
SOME DUMB FINANCIAL MISTAKES OVER THE PAST 10 YEARS