If you ever find yourself in a situation where you are unsure about an investment, to minimize regret, I suggest you go halfsies. Halfsies is when you either buy or sell half your normal amount.
When $520,000 worth of equity structured notes matured, I faced the challenge of figuring out how to reinvest the proceeds. The S&P 500 was at 4,500, and I was unsure about whether it was wise to jump back in the fire.
These structured notes fortuitously rode the bull market from September 10, 2016 through September 10, 2021, with leverage. Given I wrote about revenge spending and the YOLO economy, I began wondering whether I should finally blow some of it on a Lamborghini Huracan Spyder.
When you're in your mid-40s and live in sunny California, driving up to wine country or down to Carmel by The Sea in a convertible is a fun thing to do. However, after my five minutes of daydreaming was over, I decided to think more responsibly about our family's future.
Unsure About An Investment? Go Halfsies
To become a successful investor, one of my core philosophies is to consistently make positive expected value bets.
For example, if you find yourself with pocket Aces preflop in Texas Hold'em, you have an 85% chance of winning if you go head-to-head. Therefore, you should always try and get as many of your chips in as possible preflop.
Of course, you will also lose about 15% of the time. But over the long run, you will become a very rich person if you consistently make bets that have an 85% chance of winning.
When you are unsure about an investment, you are literally straddling the 50/50 line. You believe there is a 50% chance your investment will make you money and a 50% chance your investment will lose you money. Therefore, if you go halfsies, you are investing in line with your beliefs.
In general, I believe you should only make an investment if you believe you have a greater than 70% chance of winning. However, there are some scenarios where you have the cash, know you should invest for the long run, but are just uncertain about how much to invest.
This is the situation I currently find myself in. In the short run, I haven't been this uncertain about investing in the S&P 500 in a long time.
Investing Half Of The Structured Note Proceeds
When the S&P 500 was above 4,500 in September 2021, I didn't mind that my structured notes exited. I hadn't been investing new money in the S&P 500 since July 2021, mainly due to high valuations and my preference for real estate.
I was and still am worried about a 10%+ pullback, especially during the months of September and October, historically disappointing months for equities. Add on the fact that interest rates are rising and the Fed will be tapering starting in November, and the markets could get very dicey really quickly.
On the flip side, I believe there is a 70% chance the S&P 500 will be higher 12 months from now. Therefore, investing some of the proceeds is likely the right move. That said, nobody knows the future.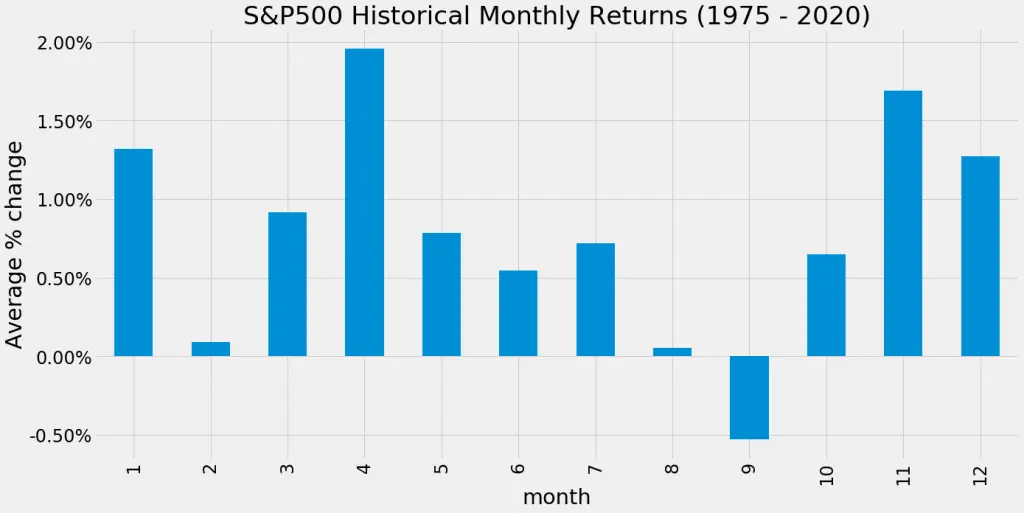 Calculate The Expected Upside And Downside
Given my uncertainty, I've decided to go halfsies by buying up to $260,000 worth of S&P 500 stock. I'm currently still in the process of buying shares right now, having surpassed $200,000 in purchases so far.
When the news of the China Evergrande debt debacle emerged, I decided to start using this information to accumulate shares. The S&P 500 traded down to 4,318, which meant up to a 4.3% discount to where my notes had exited. It wasn't the 10% correction I was expecting, but it was still better than nothing.
By investing six figures back in the S&P 500, I had to feel OK with potentially losing tens of thousands of dollars during the next correction. At the same time, by keeping six figures in cash, I would feel good saving tens of thousands of dollars if there is a correction.
If the market rebounds and reaches new highs by the end of the year, I should feel good knowing that I participated in the upside. Sure, I will feel disappointed that hundreds of thousands of dollars in cash didn't appreciate. But I should also feel fine knowing that at least I didn't lose any money.
Set Your Upside And Downside Investment Targets
In my opinion, the maximum realistic year-end target price for the S&P 500 in 2021 is 4,700. The maximum realistic year-end downside target price for the S&P 500 is 4,000. In other words, at an average purchase price of 4,350 in the S&P 500, the maximum upside and downside I can expect after buying the shares is 8%.
Therefore, if the S&P 500 actually gets to 4,700 by end of the year, I will have missed out on $20,800 in gains (8% X $260,000). But at least the other half of my investment will have made those gains. In addition, the rest of my portfolio will have returned 8% as well.
If the S&P 500 closes at 4,000 for the year, then I will have lost $20,800 with half of my investment and saved $20,800 by keeping the remaining $260,000 in cash. Unfortunately, I will end up losing multiple six figures in my overall equities portfolio in this scenario.
But hopefully, during a correction, I will have the liquid courage to buy the dip. My plan is to fully deploy my remaining cash if the S&P 500 gets below 4,200.
Focus On Your Asset Allocation To Overcome Uncertainty
It's generally not a good idea to invest in anything you are unsure about. To improve your certainty you need to do more due diligence and follow an investing system to remove as much emotion as possible. Emotionless investing is one reason why regularly investing with a robo-advisor or financial advisor is beneficial.
You must always accept the fact that when it comes to investing there is never a 100% sure thing. As soon as you start getting overconfident, your risk of losing money goes way up. The reason why is that you tend to bet too much on an investment that had a lower expected value than what you thought.
It's not every day that I invest six figures in the stock market. My usual stock investment amounts are between $10,000 – $50,000 a transaction. But this time, I overcame my hesitation of investing more than normal by focussing on my overall asset allocation.
I like to have between 25% – 30% of my net worth invested in stocks. The $520,000 of exited equity structured notes lowered my desired equity allocation below 25%. As a result, I'm reinvesting some of it back into equities, despite my uncertainty.
For all of you who consistently live way below your means, investing larger sums of money as your net worth grows can become a mental challenge. However, once you focus on percentages, moving around large sums of money gets easier.
Below is the transaction activity in my rollover IRA where a $390,202 structured note matured on 9/10/21. I began buying the dip and redeploying capital on 9/20/21. Due to my uncertainty, I decided to buy in multiple tranches across multiple days.
Halfsies Is Congruent With Uncertainty
If you are unsure about an investment, but believe in its long-run potential, then going halfsies is a reasonable way to deploy capital. Selling or buying half the amount ensures that you are always participating and always hedged.
Let's look at things from a different perspective. Let's say you are up 100% on an investment and are unsure whether to take profits or ride it out. In the past, you've lost plenty of money by round-tripping an investment. Therefore, you decide to take profits on half your position.
Even if your winning position continues to go up over time, you won't feel terrible since you still have half your position gaining. You're just not winning as much as you could have. At the same time, you have new liquidity to diversify into other investments or spend it for immediate satisfaction.
If after buying or selling half your position, you find yourself upset with the outcome, then you were never perfectly unsure (50/50) in the first place. In such a scenario, you should work on better recognizing your true level of uncertainty so you can better invest accordingly.
At the end of the day, all we can really hope for is to align our beliefs with our actions. If you aren't taking actions based on your beliefs, then you're wasting time and energy.
Related posts about investing:
A Better Dollar-Cost Average Investment Strategy
Your Risk Tolerance Is A Delusion, Wait Until You Lose A Bunch Of Money
Reinvestment Ideas From An Expiring CD: Stay Conservative
Investment Ideas After Selling A Home For Big Bucks
Readers, if you are unsure about an investment, how do you approach it? Do you think most people don't have a solid grasp on their true risk tolerance? For more personal finance insights, join 50,000+ others and sign up for my free weekly newsletter.