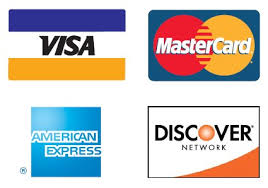 I was having lunch with a buddy of mine when he whipped out his foot long man wallet to pay the bill. "Whoah!" I said. "Where do you keep that thing?"
"In my man bag, of course!" he replied with pride. Todd lifted up his soft leather Bally bag that probably cost a thousand dollars. "Have a touch," he said as he tossed it over. Todd's bag was as supple as a baby's bum.
The reason why Todd's wallet is so big is because he has 10 credit cards all nicely color coordinated from top to bottom. The most prestigious cards – the black ones of course – were at the top. But as I looked closer at his collection, every credit card of his said "Preferred," "Platinum" or "Elite."
One could call Todd a credit card connoisseur. "I've got a card for every purpose," told mentioned proudly. "Never leave home unprepared!"
Despite what is probably hundreds of thousands in credit at his disposal, Todd still rents a one bedroom apartment and has less than $80,000 his 401(k) at 35 years old because he's spending all his money! In fact, he admitted to having around $18,000 in revolving credit card debt spread across seven cards. At least he's got a nice BMW 650i coupe on lease for $899 a month.
So I got to thinking, maybe the reason why Todd has so little assets for a man making six figures a year is because of temptation from all his credit cards. When there are no cookies in front of me, I never eat desert. As soon as you put out a tray of gooey white chocolate chip cookies at my disposal, it's game over!
THE MOST CREDIT CARDS I'VE EVER HAD