I'm about to make the biggest financial decision of my life and I need your input.
Remember how I was saying in a previous post that I thought there would be a two or three-year slowdown in SF real estate starting in 4Q2015 before its off to the races after Airbnb or Uber IPO? Well, I was wrong! 2016 was a relatively mild year with low single digit returns partly due to an influx of new condo construction saturating the market. However, 2017 has turned out to be very strong with the median single family home price surging to $1.5M, an all-time high!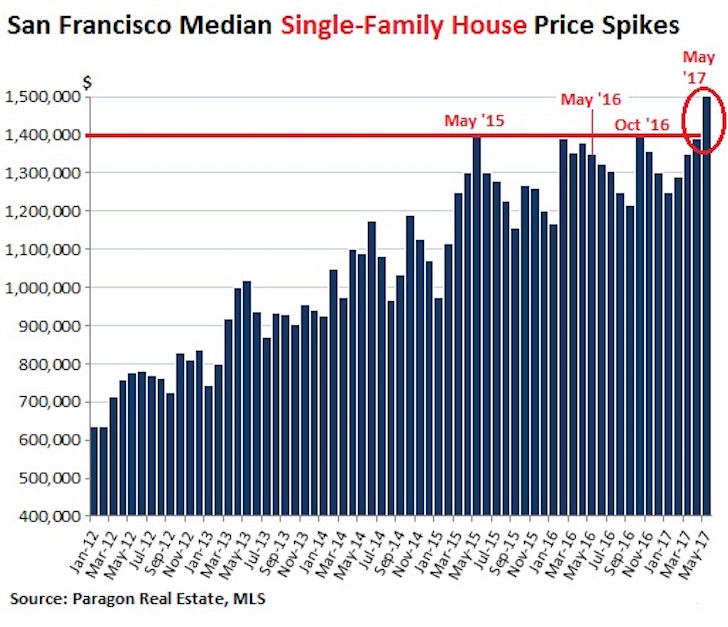 I've been very fortunate to ride this SF real estate bonanza since 2003. But after a recent bad tenant experience, I've been more open than ever to selling.
What I realized after Googling "should I sell my rental property" is that I've been thinking about doing just that since 2013 when one of my own posts showed up on the front page: Should I Sell My Rental Property And Simplify Life? At the time, I was going through another annoying situation with a condo neighbor. It's always a trip when your own stuff pops up in search that you forgot you wrote.
As fate would have it, just two weeks after my tenants vacated, I received an offer that might be too good to pass up. Given it's a good idea never to make big decisions when emotions are high, I thought I'd lay the situation out to gain some objective feedback. Let me first provide some background.