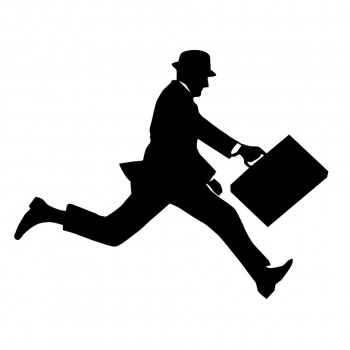 If I have one pet peeve in life, it's when people are late.  I absolutely cannot stand it when people are late.  My face starts contorting after 5 minutes, and I think about walking out and rescheduling on my own damn time after 15 minutes.  If I don't get a text, e-mail or a phone call with a heads up, you are on my sh*t list until you do something to make it up.
Someone important, let's call him Dr. Shivago, asked if he could speak to me at 7pm this past Sunday.  Given the importance of this individual, I decided to cut my dinner short to focus on this business call.  At 7:20pm still no call.  At 7:25 I get an e-mail from his secretary apologizing that Dr. Shivago needs to reschedule for another time.  WTF!  Who does Dr. Shivago think he is, a C-level executive of a Fortune 500 firm?  Yes, that he may be, but I don't care.
All was going well with the business proposal until this incident.  I refuse to even consider doing any business with Dr. Shivago until he sends a personal note apologizing for his inconsiderateness.  Don't go asking your secretary to reschedule and apologize on your behalf.  Apologize directly to me.  Have honor.
A LESSON IN SIXTH GRADE