Data by the Federal Reserve Bank of St. Louis (FRED) reports the national average on non-jumbo money market accounts deposits (i.e. less than $100,000) is a miserly 0.08%. It's only marginally higher for jumbo deposits at 0.12%.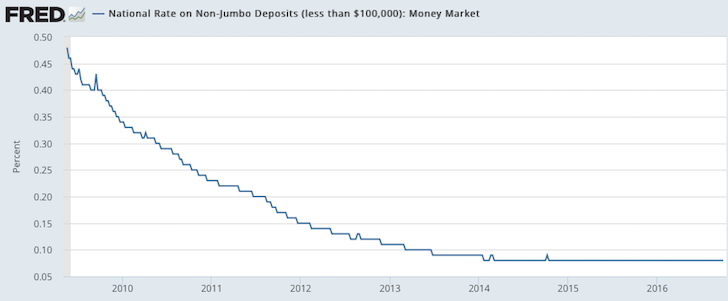 CD rates have also plummeted. The current national rates for CDs are only 0.22% for 1-year, 0.49% for 3-year and 0.78% for 5-year. That's a far cry from the 4.1% I'm currently receiving for a 7-year CD that is finally coming due in March, 2017.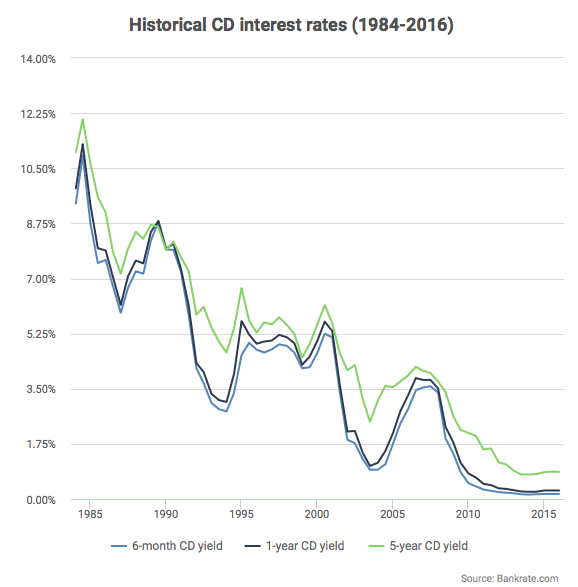 Given the low rates, investors have bid up income producing assets such as rental properties, REITs, and bonds. Stocks have certainly been a beneficiary as well. The question on every investor's mind now is: how much have income producing assets risen due to fundamentals versus a Fed-induced frenzy?