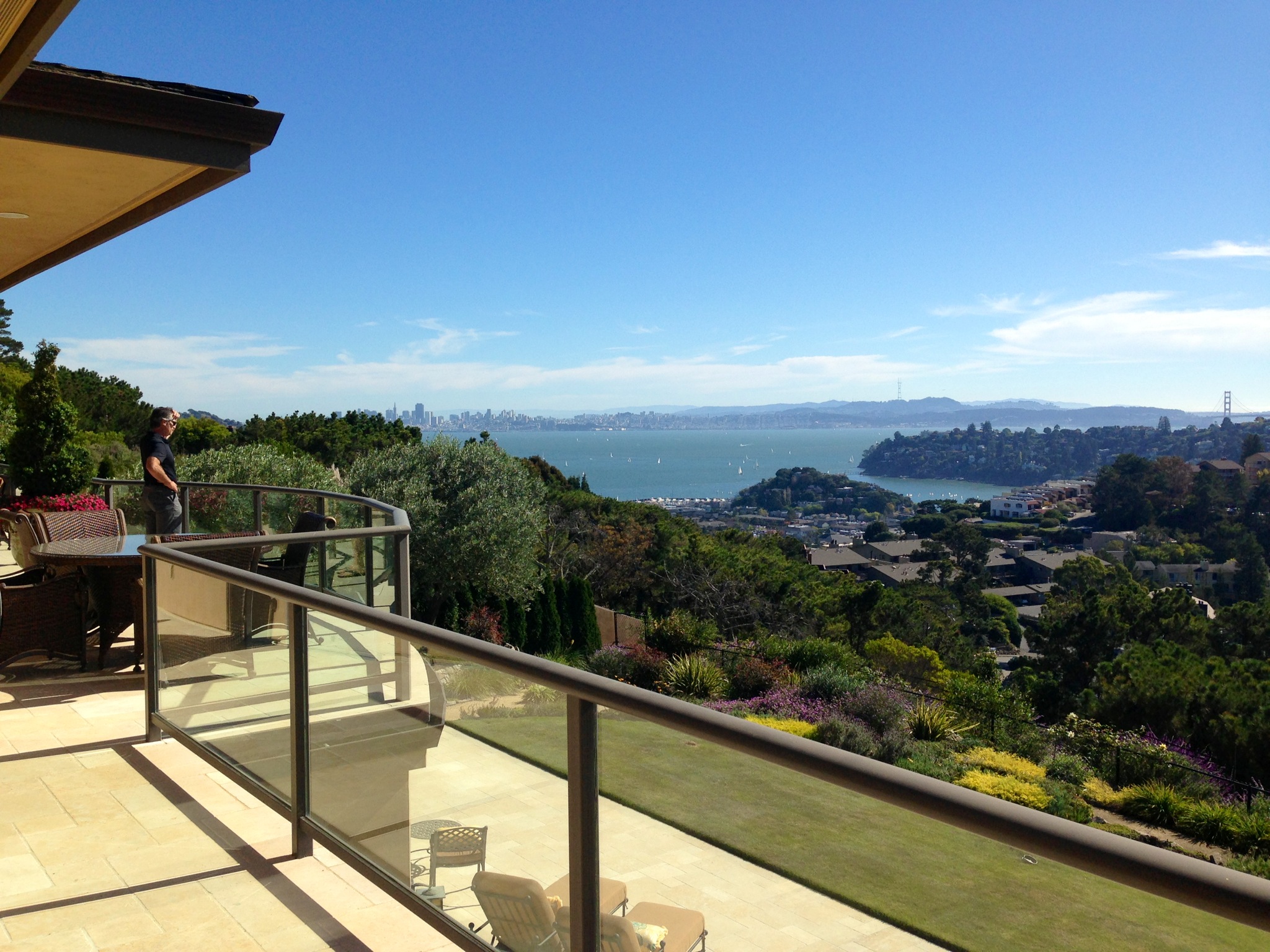 I must be mad, because after multiple mortgage refinances, I've decided to take my own advice on improving my cash flow further by trying to refinance my mortgage again! I say "trying" because getting a mortgage or refinancing a mortgage is still not a slam dunk like it was pre-2007.
Lending standards are strict with ~740 being the average credit score for denied mortgage applicants. Furthermore, my debt-to-income ratio could be a problem because 100% of my 1099 (freelance income) won't count for 2014 because banks require two years of 1099 income, and I've only got 14 months worth.
Can you believe that? Even if I made $800,000 in freelance income over the past twelve months, big banks would still disavow all of it and likely reject even a small mortgage refinance amount if I had no other income.
Banks should discount 1099 income by some amount, but not by 100%. There's a growing misconception now that full-time income is more stable. A full-time employee is betting on one horse. An independent contractor can bet on multiple horses.
We're close to all-time lows again in 2H2019. Volatility is up, collapsing oil prices are stoking fears of weak global consumer demand, and a trade war between the US and China are making investors jittery. I'm glad there isn't anymore US government shutdown drama at the very least.
I've got two years left on a ~$1 million dollar jumbo 5/1 ARM at $4,338 a month at 2.625%. My goal is to refinance this puppy down to a 2.25% 5/1 ARM at $3,822 a month, for a cost of less than $3,000.
The annual interest savings is $3,750, and the monthly cash flow increase is $516 or $6,192 a year. That's a good move towards my unwavering quest to generate $250,000 a year in passive income.
HOW TO GET THE LOWEST MORTGAGE RATE POSSIBLE
I've looked everywhere, and I can't find a better rate than 2.25% for a 5/1 ARM jumbo with zero points. This is what I did:
1) Pressed my existing mortgage lender: I called Citibank, the bank that has my $1 million loan, and asked what they could give me. They first said 2.625%, which is exactly what my rate is now. I pressed them to give me a deal as a CitiGold client, so they brought the rate down to 2.375% at the end of our negotiations. This was not good enough because a mortgage refinance takes time and costs money. Saving 0.25% would only be worth it if I had a $2 million+ mortgage. My trusty Citimortgage officer who did my other deals had left.
2) Shopped around online: I then filled out my mortgage details on LendingTree Mortgage to see what their bankers could come up with. I like LendingTree because they have one of the largest mortgage lending networks online, and they aggressively compete for your business. Within five minutes of filling out the application, I got several phone calls and e-mails. They are super efficient, so don't be surprised.
I wanted to use LendingTree to make sure Citibank was indeed providing a good rate. Some of the LendingTree-referred bankers said they could match 2.375%, while one said he could do 2.25%, but for a quarter point in cost. It's not a problem to get a mortgage with an institution that might not have a branch close by. But I prefer having a branch I can walk into and talk to someone. Call me old school.
3) Tracked down my old mortgage officer now at a new bank: Armed with six solid mortgage offers, I then Googled the name of my old Citibank mortgage broker who left to go to JP Morgan Chase. I called him on a Sunday and he surprisingly picked up. I told him I want a 2.25% 5/1 ARM jumbo loan for a cost of under $3,000. I mentioned my six other bids, and highlighted the collapse in the 10-year yield to 1.85% to get him to accept. He told me he'd look into things because the rate was so low. I knew that bringing over new business would be huge for him, so I filled out a two-page Chase mortgage application.
Having an official application would give him more firepower to convince his manager he has a very serious customer. It worked. I was able to get a "no risk" mortgage refinance because his manager agreed to not only accept 2.25% for a 5/1 jumbo ARM, but will also waive the ~$800 appraisal fee if my mortgage refinance were to fail. I have nothing to lose, except for time.
4) Dangled the carrot: As a bonus, I offered to open up a savings, checking, and potentially investment account with the new bank to get them to give me the lowest rate possible. Banks want sticky clients with multiple accounts for cross selling and revenue generation purposes. There is no legal quid pro quo that banks can use to get you better terms. But every big bank has a tiered client system in place where clients with more assets get better access, rates, and benefits.
I'm planning on opening up a $25,000 savings account with Chase as a good gesture. Each savings account is FDIC insured up to $250,000, so if you happen to have more than $250,000 saved per individual, you might as well diversify your savings anyway.
Being armed with knowledge will save you money! In fact, being armed with as much knowledge and options as possible is the key to ANY good negotiation. Don't go into a discussion blind. Be willing to spend the time to make things happen.
Now that I'm back in the mortgage refinance process, I'd like to re-share some information that I think will help every single mortgage refinancer and borrower around.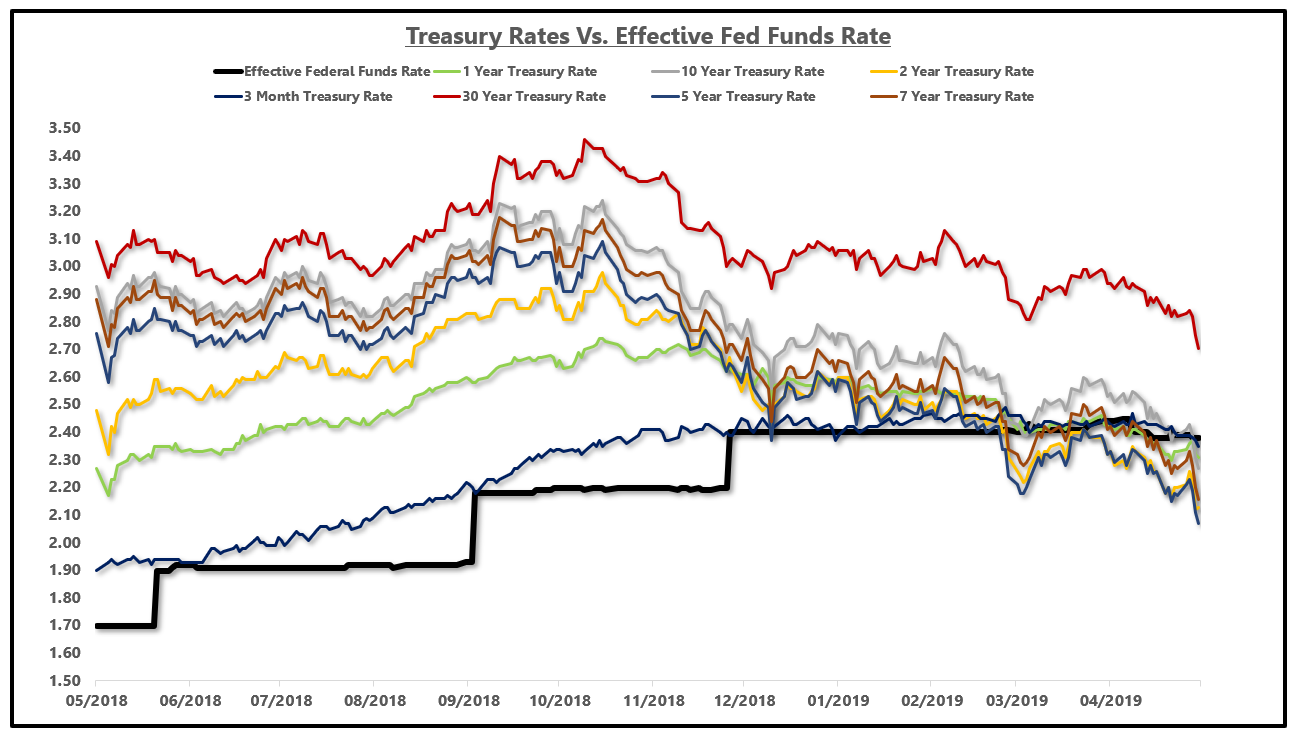 INFLATION AND MORTGAGES
Knowing when to refinance is like being a bond trader. Bond traders obsess over inflation assumptions, and you should have at least a basic assumption as well. There has been tremendous monetary expansion since the economic downturn, which should ultimately lead to higher inflation. Basic economic theory says that for every new $1 dollar bill printed, there will eventually be a $1 increase in prices in the overall basket of goods. The key word is eventually, which could be decades away.
So many Wall Street veterans have gotten inflation and interest rates wrong over the past decade by calling for a rise in interest rates. I am a firm believer that interest rates will stay low for a very long time because there's still a lot of slack in the system, a lot of volatility in the global markets, and there's also very efficient monetary policy around the world thanks to technology.
Technology and diplomatic relationships allow Central Bankers to coordinate monetary policy in an effective manner to guide desired inflation and interest rates. When Central Bankers don't coordinate, like when the Swiss government decided to depeg from the Euro, that's when chaos ensues.
Those with adjustable rate mortgages (ARMs) are this century's winners because rates are resetting at equal to lower levels than when they were originally fixed. Those who've been borrowing with 30-year fixed mortgages have been losers because they've been paying 1-2% higher interest rates than necessary.
Sure, there is perhaps more peace of mind knowing that your mortgage interest rate is fixed for the life of the loan. But most people either pay off their loans in under 30 years or move every seven years. Bankers push people into fixed rate mortgages because they can earn a higher spread.
Inflation has been coming down now for over 30 years, and I see little reason to expect inflation to suddenly jump higher given the tremendous output gap in the economy. If inflation does start rising, at least you know that your assets are by definition also rising in nominal value.
The figure to watch is the 10-year US treasury yield. The spreads between treasury yields and bank mortgage rates have narrowed since the crisis. Most long term duration mortgages are related to the 10-yr bond yield, hence whenever you see the stock market crashing, watch bond prices rise, and yields fall. This is the exact time to refinance.
DURATION AND MORTGAGES

In an ideal world, it's best to match the time it will take for you to pay down your mortgage and the fixed duration of your mortgage once you've made assumptions about inflation and interest rates. For example, if you need 30 years to pay off your mortgage, then it's probably most prudent to get a 30-year fixed mortgage, even though the interest rate is higher than an ARM mortgage.
But let's say you've got assets elsewhere you could easily sell to pay off your mortgage if you wanted to. Then, you should consider getting as short a duration mortgage as possible to save on interest cost. For example, many multi-millionaires I know borrow based on a 1 year ARM where interest rates are 50 basis points lower than a 3/1 or 5/1 ARM. If interest rates rise drastically after the 1 year ARM is over, the borrow can simply choose to pay down the mortgage.
If you look at mortgages in places like Hong Kong and Singapore where property fever is high, almost everyone borrows at a 1 year fixed rate that floats after. The US is a special country which not only has mortgage interest deductions, but also fixed rate loans of varying lengths.
Given the yield curve is generally sloping, longer duration loans have higher interest rates.  This is a truism for the most part, except during times of extreme economic duress, where the yield curve flattens, or inverts given people want their money as liquid as possible. Assuming a normal upward sloping yield curve, you will pay a higher rate for a longer duration mortgage.
However, as of 2019, the yield curve is flattening, portending to a significant economic slowdown. You must take advantage of borrowing at longer durations and saving at shorter durations.
REFINANCING COSTS
The are a bunch of costs that go into refinancing, which unfortunately eat into the savings of refinancing. The way to think about costs is to get the total cost of refinancing divided by the monthly savings of refinancing to see how many months it takes to break even.
For example, let's say it costs $3,000 to refinance a $400,000 loan from 5.25% to 4.25%.  Your monthly payment goes from $2,375 down to $2,135 for a savings of $240. Take the $3,000 in refinancing costs divided by $240 = 12.5. In other words, it takes 12.5 months for your cash flow to start benefiting from a refinance.
If you plan to take 360 months (30 yr fixed) to pay off your mortgage, your actual savings would be $83,400 (347 months X $240) making the $3,000 cost to refinance a no-brainer. Ironically, you save less if you pay off your loan quicker from a refinancing stand point. From a bank's point of view, this is called "prepayment risk." They don't want you to pre-pay because they want to make as much money from you for as long as possible.
Savvy readers will realize that there's a difference in cash flow savings vs. interest savings. Even though my $1 million mortgage refinance will drop down to a $3,882 a month payment from $4,338, the $456 a month savings is not all interest savings because I'll be paying less principal as well. The easiest way to calculate the interest savings is to take the mortgage amount and multiply it by the difference between the interest rates e.g. $1,000,000 X (2.625% – 2.25%) = $3,750. Now take the cost of refinance and divide it by the interest savings to calculate a truer break even number.
You can also ask your mortgage officer what the cost would be to refinance at a higher rate. In this example, you could get a "credit" to your costs if you refinanced for 4.75% instead of 4.25%, thereby having less money leave your pocket.  The general rule of thumb is that if you plan to stay in your house for over 5 years, and it costs no more than 20 months until you break even, you should refinance. I personally shoot for a break even cost of less than 12 months.
THE PAIN IN THE BUM FACTOR
It would be nice if one could just snap one's fingers and change the terms of a loan. Unfortunately, it's not that simple and you need to spend at least five hours of your time speaking to your mortgage representative and preparing and signing the paperwork. Furthermore, the whole mortgage refinance process could take more than three months, as was the case with my previous mortgage refinance. A good agent should be able to tell you all the necessary documents you need to get things going.
The mortgage process generally takes about a month and a half given the bank needs to pay off the loan, send an appraiser to figure out the loan-to-value ratio, check your income and assets, go through the title company to get the proper documents, pull insurance records from the homeowner's association, and get you to sign everything. It's the underwriter who is going to give you the hardest time, so be prepared for battle.
The less you make, and the less busy you are, the more you should look into refinancing! If on the other hand, you're happy with your loan, don't have a lot of time, and make a ton of money, your time is worth more than the headache you will go through to save $16,000 bucks in the example above.
THINK LIKE AN INVESTOR
A lot of people think that all debt is bad. These are probably the same people who probably haven't been able to successfully leverage debt to build their net worth as much as they could. I do believe that too much debt is bad. The banks have determined that having a debt-to-income ratio of over 42% will not qualify one to refinance or get a loan.
As an investor or CEO, one of your goals is to utilize the right mix of debt and equity to provide the highest return on equity possible. The key is to not take on too much of either to avoid risk of insolvency. When interest rates are low, borrowing money becomes cheaper than raising money through equity. When interest rates are high and equity valuations are low, the reverse is true.
If you are a mortgage borrower, then you actually want inflation to come back. Inflation means your underlying assets – in this case your home – is inflating at a higher rate than before. You want inflation as an asset owner. Meanwhile, inflation will pull interest rates higher, making your mortgage that much more valuable to HOLD. If you paid off your 2.25% mortgage and decide you want to borrow money again in an interest rate environment that's now at 5%, you're hurting.
In other words, taking out a mortgage for X amount is like SHORTING a bond for X amount. Bond values fall in a rising interest rate environment because investors sell bonds in favor of higher interest yielding bonds.
I know this post is a lot to take in, but if you can understand everything I've written in this post and check around online and offline for as many solid mortgage quotes as possible, you will be in a much better position to negotiate a great mortgage rate at a reasonable cost.
Wealth Building Recommendations
Shop around for a mortgage: Check the latest mortgage rates online through LendingTree. They've got one of the largest networks of lenders that compete for your business. Your goal should be to get as many written offers as possible and then use the offers as leverage to get the lowest interest rate possible from them or your existing bank. When banks compete, you win.
Explore real estate crowdsourcing opportunities: If you don't have the downpayment to buy a property, don't want to deal with the hassle of managing real estate, or don't want to tie up your liquidity in physical real estate, take a look at Fundrise, one of the largest real estate crowdsourcing companies today.
Real estate is a key component of a diversified portfolio. Real estate crowdsourcing allows you to be more flexible in your real estate investments by investing beyond just where you live for the best returns possible. For example, cap rates are around 3% in San Francisco and New York City, but over 10% in the Midwest if you're looking for strictly investing income returns.
Sign up and take a look at all the residential and commercial investment opportunities around the country Fundrise has to offer. It's free to look.
Updated for 2020 and beyond. Interest rates are back down to two-year lows.