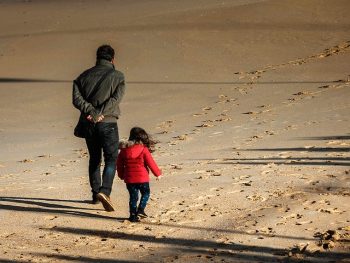 My friend sent me a picture of her date's car: a newish Porsche 911 convertible. She says she doesn't care about what kind of car a guy drives, yet she admitted she was all giddy when he picked her up in his new ride.
Being the jerk that I am, I asked her, "How are you going to make out with him since he still lives at home?!" For those who don't know, there is no functional backseat in a Porsche 911 convertible.
The guy really doesn't still live at home with his mom at age 35. I was just joking. But he does rent a dinky one bedroom apartment in the suburbs of San Francisco. His house-to-car ratio for fiscal responsibility is totally out of whack, signifying he is a poor financial choice for a mate. 
Pay Attention To A Guy's House Not His Car
I'm in father-to-a-daughter training mode because I know I'll have a daughter if I ever have a kid. And you know me, I think long and hard about different scenarios way before they ever happen. Protecting my daughter from heartbreak is one of my main goals.
I want to help women around the world who are easily swayed by guys (or gals) with all show and no substance. A car is a perfect smokescreen. No matter how many times a woman says she doesn't care about a nice car, she almost always does. Guys know this, so they take advantage.
I remember picking up a woman in my 2000 Land Rover Discovery II when he was still only five years old. Even though I bought him for only $8,000, a lot of people viewed Moose as a luxury vehicle costing close to $50,000.
After a couple glasses of wine, my date revealed to me that her neighbor friend texted her during our date saying, "How come guys in Land Rovers always gets the girl?" Apparently she was peeking out the window when I came to pick my friend up. Suffice it to say, I just landed on GO.
If you meet a guy with an expensive car who still lives at home or rents a modest place, warning lights should be flashing due to the incongruities. Start doing some research about his finances.
Here are some questions you should figure out before deciding if he's the one:
* Did he pay cash for his car? Or is he leasing his vehicle? If he is leasing his vehicle, is he at least leasing it through a company he started?
* If he can afford a luxury automobile, why hasn't he yet purchased his own home?
* What is his net worth composition? Does he own any assets that have the potential to appreciate?
* What is his debt load like?
* Does he have upside potential with his job?
* Does he have a trust fund or a generous Bank of Mom & Dad? If so, how does that affect the way he sees money.
* Does he read personal finance sites like Financial Samurai to help broaden his knowledge? Or is his favorite pass time playing video games?
* Has he come up with a retirement plan that makes sense? Or is he winging it?
Of course you can't be so crude as to ask him all these questions directly. But over the course of many dates, you should be able to get a good sense of such things before being more serious. Life is much easier with a healthy financial partner.
Different Strokes For Different Folks
My friend was obviously not pleased with my "where are you going to make out comment," so she defended her date by saying, "Different people have different values. He likes cars and he's single, so why should he buy a place?"
My immediate thought was, "He can't buy a place because he just spent a fortune on a car!" But I responded with a more cordial, "You're right. Why should he buy real estate when he can have such a sweet ride. I myself am looking to buy a similar type of car once I turn 40."
I know some of you who own nice cars and don't own real estate may be a little agitated by this post. But here's the thing. This post isn't for you. It's for all the people out there who are easily swayed by shiny expensive things.
For financial happiness, follow this simple logic:
Be with someone who drives a nice car and also owns a nice house.
Be with someone who drives a regular car and owns his own place.
Be with someone who drives a regular car and rents a regular place.
Be with someone who takes public transportation and rents or owns a regular place.
Avoid someone who drives a nice car and rents a crap hole.
Of course, these conditions are based on the assumption that his debt load is manageable i.e. debt equal to 30% or less of assets. Owning a home he can't comfortably afford can be much more damaging.
Why Focusing On His House Is Better
For those of you still unconvinced by my argument, let's make my reasoning crystal clear!
1) Wealth. In 10 years, a mass produced luxury car will lose 90% of its value, but a home will likely gain 22% in value if we assume a 2% long-term annual growth rate (rate of inflation). Even if the person's house gains no value over the 10 years, the homeowner will likely gain at least 10% more equity due to monthly principal pay down. More wealth = easier life.
2) Stability. A homeowner is more likely than a renter to stay put. How many times have you met someone you adored who ended up breaking up with you because he had to leave? If you are going to spend your time and energy on someone, he better stick around long enough! Even if your potential mate only owns a one bedroom condo, at least you know he's established roots in the community.
3) Intelligence. Someone who is consistent with his car and living arrangement is fine. But someone who spends a lot of money on a depreciating asset and nothing towards a potentially appreciating asset is not someone you probably want to be with long term. If he can so easily be swayed by the "different values" argument on two of the most expensive things one can buy, what other inane logic might your partner come up with? In evolution, intelligence is attractive because it increases a person's chances for survival.
4) The Future. Living in the moment is all fine until you run out of money. But a great partner is someone who looks to the future. Buying an expensive car he can't comfortably afford means he is forsaking your future for his immediate pleasure. Buying a two bedroom or larger property signals that he sees a place for the two of you to grow. It's much better to be with someone who is thoughtful.
Related: The New Rule For Buying An Engagement Ring
Be Your Own Independent Person
"As I will tell my daughter one day, it's easier to go from a hard life to an easy one. Almost superhuman effort is needed to go the other way." – FS reader.
Look, single guys in their 20s can be forgiven for driving outrageously expensive vehicles that cost way more than 10% of their gross income. A nice car is the first thing many guys who start making money after college want to buy. In their 20s, most guys and gals aren't thinking about settling down, starting a family, or retiring early. They just want to live it up to the max!
But if you're in your mid-30s or older and are still spending money frivolously, just know that eventually, not only will you not have as much wealth as you hoped for, you'll probably need to buy an even more expensive car to impress other people. This is because you'll be older, less in shape, less attractive, and without the skills of a smooth communicator who doesn't need to rely on an expensive vehicle to get a date.
Life is obviously much easier if you end up with a spouse who is already financially secure. For all the women annoyed with me for giving financial dating advice, not to worry! I'll be telling my unborn daughter to be an independent woman and to make her own wealth!
Recommendation To Build Wealth
Manage Your Money In One Place: Sign up for Personal Capital, the web's #1 free wealth management tool to get a better handle on your finances. You can use Personal Capital to help monitor illegal use of your credit cards and other accounts with their tracking software. In addition to better money oversight, run your investments through their award-winning Investment Checkup tool to see exactly how much you are paying in fees. I was paying $1,700 a year in fees I had no idea I was paying.
After you link all your accounts, use their Retirement Planning calculator that pulls your real data to give you as pure an estimation of your financial future as possible using Monte Carlo simulation algorithms. Definitely run your numbers to see how you're doing. I've been using Personal Capital since 2012 and have seen my net worth skyrocket during this time thanks to better money management.