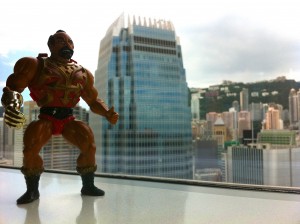 According to a new study by the Urban Institute, the wealth gap among Whites, Blacks, and Hispanics has continued to increase. Before the recession, White families, on average, were about four times wealthier than non-White families, according to Federal Reserve data. By 2010, White families were about six times as wealthy. The most recent data shows the average White family has about $632,000 in wealth, versus $98,000 for Black families and $110,000 for Hispanic families. But what about Asian families?
Last I checked, there are 4.3 billion Asians in the world, making up 62% of the world's population. What's surprising is that only around 5% of the American population is Asian. If there's only 16 million people to sell to out of a country population of 310 million, no wonder why nobody really cares about Asians. Money talks!
When you grow up attending international schools, living in the Spanish house in college and working in Manhattan and San Francisco, it's very hard to accept a world where there isn't much diversity. 33% of San Francisco's population is Asian for example. This post will attempt to understand why Asians consistently get ignored by researchers, politicians, and the media. I'll also offer solutions as to how Asian Americans can gain more coverage.
WHY DON'T MORE PEOPLE CARE ABOUT ASIANS?